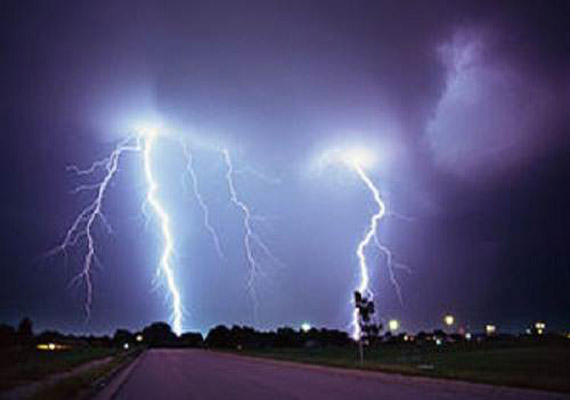 Nagpur: Three people were killed and two injured in two different incidents, when lightning struck after heavy rains lashed the city and adjoining areas here yesterday evening, the police said.
In the first incident, two young boys Raju Parate (19) and Gullu Yadav (21) were killed after lightning struck them in Patansaongi village, about 40 kms near here.
Two others, Ravi Madavi (28) and Ravi Purave (30), who sustained burn injuries were rushed to the hospital.
In the second incident, 45-year-old Moreshwar Itankar was killed in the Tapaswadi area of Bela village, the police said.