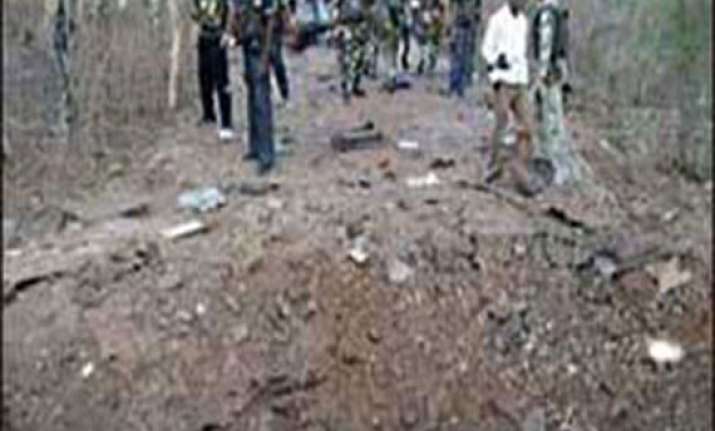 Raipur, Feb 27: Three policemen and a civilian were injured in Dantewada district of Chhattisgarh Wednesday when Maoists triggered a landmine blast targeting their vehicle, an official said.
"The Maoist insurgents triggered a landmine blast in morning on Geedam-Barsoor road. The blast targeted the Bolero vehicle of policemen but it exploded in front of it," Himanshu Gupta, inspector general of police, Bastar range, told IANS over phone.
It was a major blast but it failed to hit the target and the driver of the private Bolero lost control and the vehicle overturned.
Three policemen Manish Parihar, Krishan Kumar Yadav, Vishnu Nag and the vehicle's driver Jogendra Soni sustained injuries in the incident.
The injured were taken to a hospital in Dantewada district and their condition was stated to be out of danger.