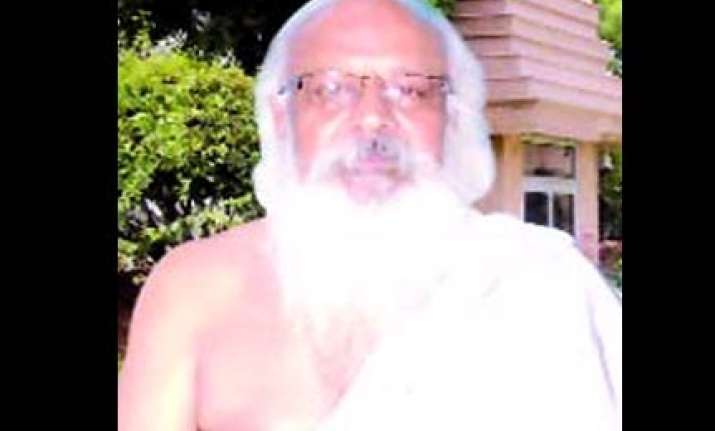 Baba Sant Dass has the knack of hypnotizing people and then robbing them. Recently he duped Uppal, the incharge of an old age home in Kanjhawala, of Rs 40,000 and also took money from the inmates of the establishment, reports Mid Day.
The 75-year-old baba stayed at the home from June 25 to July 15. However, during his stay there he had gone to Karol bagh for a few days and duped a 19-year-old. A source claims that after the incident he had returned to the old age home.
The residents said that they saw his identity card which displayed an MBBS and an MD degree. Uppal said: "He had managed to extort Rs 40,000 from me and few thousand from others here. What is shocking to us is that no one remembers for what reason we had given the money to him. Even if my son asks me for money I question him repeatedly before handing it over. How can I blindly give money to the Baba? We think he had hypnotised us to extract the money. I am ashamed of what had happened and as the place's incharge, take the entire responsibility for it. We have lost hope of getting the money back."
"The Baba is also one of the best doctors I have ever met. He told us that he is an MBBS and an MD. I don't have any doubts about that as he had treated many of the inmates. He is a very intelligent man, can speak fluent English and had very good relations with everyone in the home," he added
This is not the lone example of the Baba's deeds. He also took money from a young girl by assuring her of a job. The girl, Sunitha, said: "I met this man at Karol bagh Metro station. He had shown me his identity card which said that he was a co-producer at Information and Broadcasting Ministry in Mumbai. He had promised me a good job and fixed an appointment at the Taj Palace near Patel Marg. I was told to give an audition of a beggar and was asked to remove my jewellery for the same. As I was about to start acting, he moved out saying that he would return 'in a minute.' I waited for a while, when he didn't come I went to the place where I had kept my jewellery and to my horror found all my valuables missing."
A senior police official said: "Baba Sant Dass is a very intelligent criminal. Many cases are lodged against him in other states as well. The investigation is going on and we'll track him very soon".
Baba Sant Dass had hired a car (DL3C AF7888) from South Indian Hotel in Karol Bagh in Delhi on July 4 to take him to his ashram. He had given an address in Mumbai. But soon after they started from the Hotel, he asked the driver to take him to Patel Nagar from where he picked up a 19-year-old girl. They went to Hotel Melfort in Gurgaon and spent five hours in room no 102 after which he dropped the girl in Delhi.
On returning, the manager of the hotel and the Baba sat drinking beer till late at night. He served the driver a beer which was laced with sedatives and fled with his car. He had stayed in the hotel on various occasions before the incident and the hotel staff was familiar to him.
In another case four months ago, a fake Baba in Sikandarpur had fled with the car of one of his disciples.