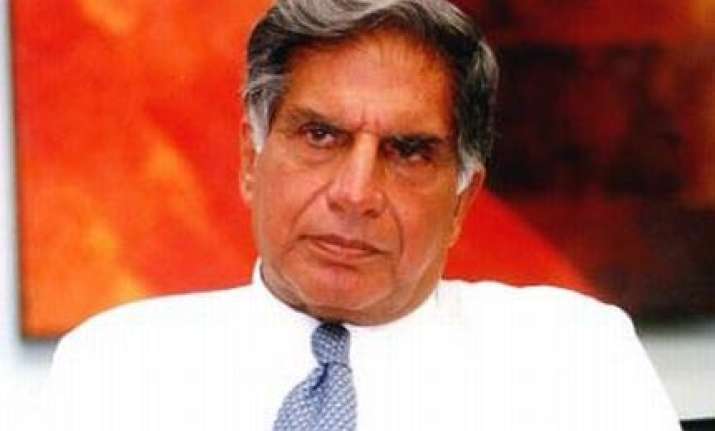 Boston: Tata Group Chairman Ratan Tata  is among eight business leaders from across the world shortlisted by the prestigious Fortune magazine for its 'Business Person of the Year', an honour that will go to the leader who made the "biggest mark" in business in 2010.
'Fortune' magazine will name its 'Business Person of the Year' on November 18.
The other business honchos in the fray are billionaire Warren Buffett, Apple Chief Steve Jobs, Ford Motor CEO Alan Mulally, Google CEO Eric Schmidt, DuPont CEO Ellen Kullman, McDonald's CEO James Skinner and Netflix CEO Reed Hastings.
On Tata, Fortune said his group's Tata Motors unit restarted orders for the "ultra cheap, high-demand Nano car" and "at the high end, has reinvigorated Jaguar."
For the title, the publication started with 32 business leaders who had been "seeded and matched-up by the editors of Fortune."
In the process of finalising the winner, Fortune will talk to analysts, consultants, executives and former executives, "those moving markets and those playing them." Fortune has also asked its readers to submit votes online on "which leader you think made a bigger impact in 2010."
The 32 have been narrowed down to eight after two weeks of voting.
In the first week of elimination, Tata won 60 per cent of votes and beat micro-blogging site Twitter co-founder Evan Williams to reach the second round, where he beat Jamie Dimon, CEO of global financial services firm J P Morgan Chase by a similar number of votes.
Tata is pitted against Buffett in the third round of voting and elimination.
On Buffett, Fortune said the Berkshire Hathaway CEO made 2010 the "year of giving it away, getting billionaires to pledge half of their wealth."
Commenting on Jobs, the US publication said "antenna-gate did not dent him and consumers can't get enough of his i-world." Apple is now second to Exxon in market cap. Online movie rental company Netflix's Hastings "helped drive its largest foe -- Blockbuster-- into bankruptcy, out-innovating peers at every turn, moving beyond DVDs."