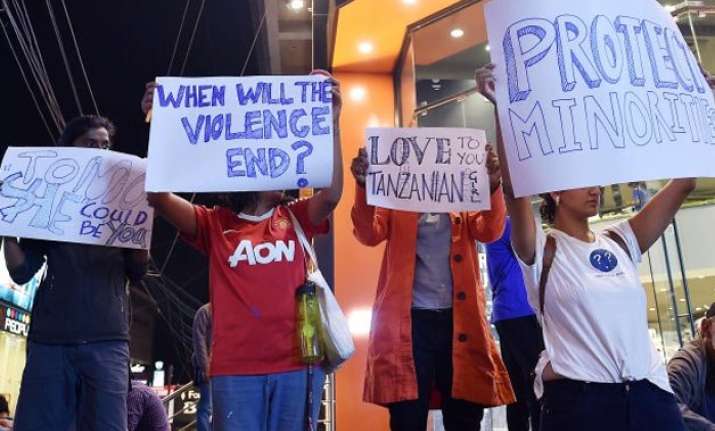 Bengaluru: The Karnataka government today suspended another senior police official in connection with the alleged assault and stripping of a Tanzanian woman student in Bengaluru.
Assistant Commissioner of Police AN Pise of Yeshwanthpur Division was suspended for dereliction of duty, Police Commissioner NS Megharikh said, a day after a team of Tanzanian High Commissioner John WH Kijazi and External Affairs Ministry officials flew in the city and met state officials and African students.
So far, six policemen have been suspended in connection with the case, Megharikh said.
On a mission to get a first hand account and build confidence among African students, the Tanzanian envoy had backed the steps taken by the government in connection with the incident.
"We are very much impressed with the action already taken," Kijazi had said, dismissing the talk about racism.
Nine persons have been arrested in connection with the incident in which the 21-year old Tanzanian student faced mob fury in vigilante justice after a Sudanese driving a car in an alleged drunken state struck a couple, killing a woman on the spot.
Police have maintained it was a case of "mistaken identity" and racism was not involved.