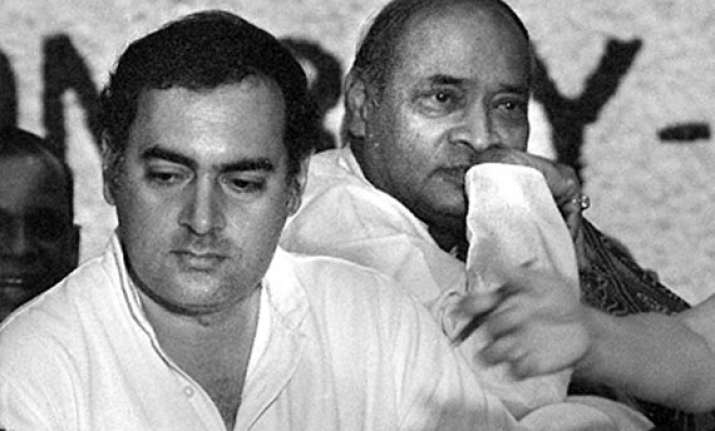 Sriperumbudur (TN): A deeply maimed survivor in the dastardly suicide attack that killed Rajiv Gandhi yesterday said there was nothing wrong in releasing the
prisoners as they had undergone punishment for over two decades.
"Whether they did the alleged crime or not only the God knows, there is nothing wrong in releasing them now after they were put behind bars for 23 years," K K Sulaiman, an elderly Congress functionary of Sriperumbudur who was severely wounded with pellet injuries on the fateful May night of 1991
told PTI.
"I am a pious Muslim, I must only speak the truth. This is what I feel. Also, there are strong allegations that the crimes have not been proved conclusively," he said.
Recounting the terrible times he underwent after the bomb attack, Sulaiman said how his right thumb was severed and pellets maimed several parts of the body besides suffering burn injuries.
"I was in the General Hospital in Chennai for over a month. Even now, I am continuing medical treatment for my pellet injuries. It continues to be painful."