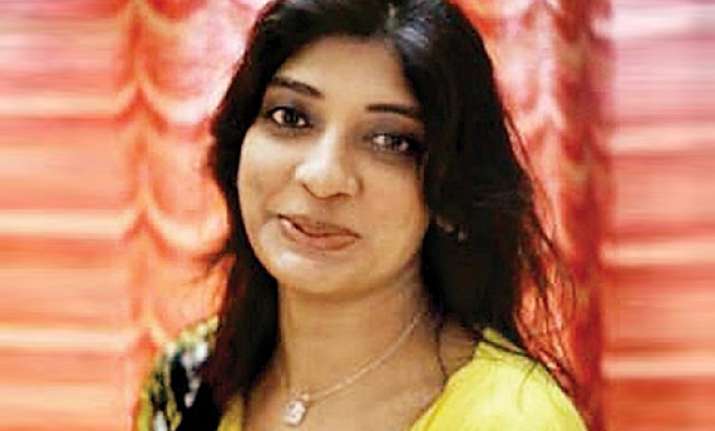 Mumbai, Dec 6: A woman from Surat on Sunday gave to the Mumbai Police another cellphone of  Jigna Vora, deputy chief of bureau, The Asian Age,  arrested in  co-journalist J. Dey murder case.
 
The woman said she was Vora's family friend. She arrived at the crime branch office to  hand over the cellphone saying it belonged to Jigna Vora.
 
So, the police now have six mobile phones and a SIM card.
 
Last week, Murtaza Diwan, a businessman, had submitted three phones and the SIM card to the police.
 
The police had seized two phones of Vora when she was arrested.
 
Mumbai newspaper DNA reports that investigations have revealed,  Vora, along with a close friend, used to work as a mediator in settling court and extortion cases.
 
 "We found out that they were involved in settling court matters and extortion cases," an officer said.
 
 "We are inquiring into the matter. There is a possibility of a fresh case of extortion being registered with the anti-extortion cell."
 
 Recently, a lower court judge was suspended for taking bribe.
 
The police found that Vora and her friend were linked to the case.
 
"Our investigations show that at least Rs1 crore changed hands," the officer said. "But we cannot say anything more because investigations are still on."
The police did not have an inkling of these phones. They started going through the phone records and other details only after Murtaza approached the court to submit three phones.

The police are now suspicious of Murtaza. They have sent the three phones he had submitted to the forensic laboratory.

If the forensic reports suggest that he has destroyed any information from the phones, the police will book him for "destruction of evidence", the officer said.

While seeking an extension of Vora's police custody, the special public prosecutor said the police needed to question Murtaza and Vora.

Murtaza had told the police that Vora had given him the phones and a SIM card for safekeeping.

The officer said Vora and Joseph have given contradictory statements. "They need to be interrogated further to get the exact information," he said.

The special court of the Maharashtra Control of Organised Crime Act on Monday extended her and Chhota Rajan aide Paulson Joseph's custody till Dece­mber 9.
 
The judicial custody of the other nine accused was extended till December 20.
 
While Vora spends her days behind bars, every day seems to spring a surprise on the police as new skeletons keep tumbling out.