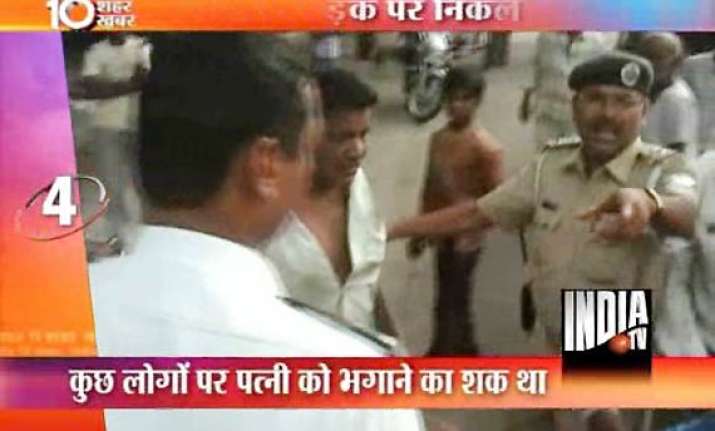 Surat, Jul 6: Surat police on Tuesday arrested a man for brandishing a sword and trying to attack his neighbours after he came to know that his wife had deserted him.
 
The man suspected the involvement of neighbours in his wife's act. Brandishing a sword he tried to attack them, but in turn was beaten up by his neighbours.
 
The incident took place in Varaccha area under Lambey Hanuman police station. The man was detained and his sword was seized by police.