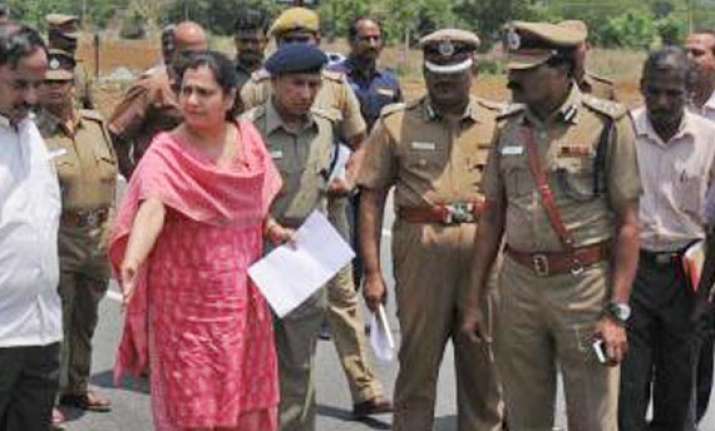 New Delhi: In a new twist to the controversy surrounding appointment of a woman IPS officer as the first woman additional director of the CBI, the Supreme Court today restrained Archana Ramasundaram from functioning on the elevated post till its further orders.
The court observed that the only question they were concerned with whether the appointment was done in accordance with the law or not.
The SC said prima facie there is a strong view that her selection was not done as per the procedure laid down and that she appeared to be a government choice, which was not approved by the selection committee.
Ramasundaram was suspended by the Jayalalithaa government for allegedly not following rules before joining the central probe agency.
A Home (SC) Department order of the state government said in Chennai that "whereas disciplinary proceedings" against her were contemplated, Ramasundaram, a Tamil Nadu cadre officer, was being placed "under suspension with immediate effect".
56-year-old Ramasundaram's name was cleared by the Appointments Committee of Cabinet headed by Prime Minister Manmohan Singh.
Her name was recommended by CBI Director Ranjit Sinha to the Department of Personnel which oversees the functioning of the agency.
Ramasundaram is the first woman to be elevated to the rank of an Additional Director of CBI.