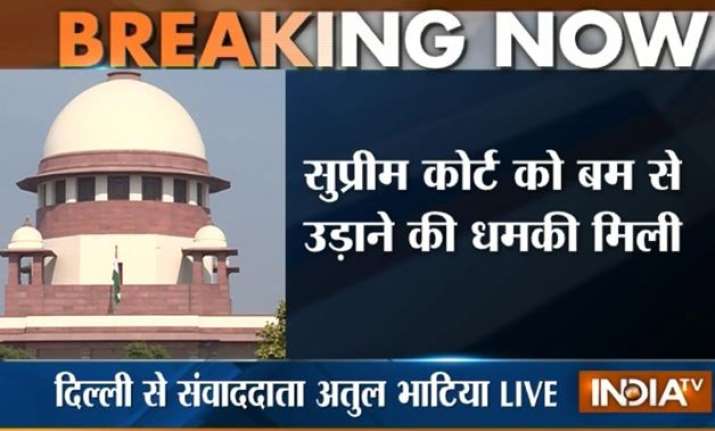 New Delhi: The Supreme Court has received an anonymous email threatening that it will be blown up.
The mail was received last weekend following which the security at the top court has been tightened.
The mail was immediately forwarded to Delhi Police for further probe.
Media reports suggested that the Ministry of Home Affairs and intelligence agencies were also informed about the threatening email.
The CJI has directed to curtail/limit the number of visitors in the high security zone and stop the entry of interns/law students and visitors for the purpose of consultation, inside the high security zone.
Advocates are directed to be very careful and discerning before issues pass slips to clients/visitors and not leave it to be given out by their office/clerks, so that there is no possibility of misuse.
The top court has also barred interns from entering the court compound.
Earlier, an anonymous threat letter was received by Justice Dipak Misra, who was on the panel that refused to stop the hanging of 1993 blasts convict Yakub Memon on July 30.