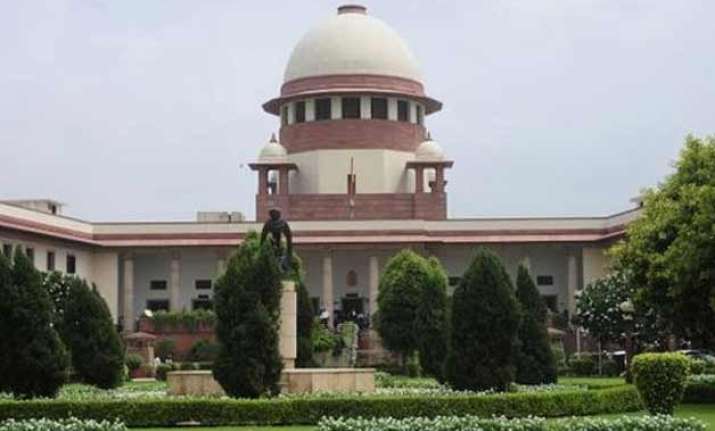 New Delhi: In an embarrassment to Navy, the Supreme Court on Tuesday deprecated its decision to discharge from service a commander for interacting and exchanging explicit messages and photographs with a foreign lady, wife of another officer, on the pretext of allegedly passing sensitive information.
"Certainly it shocks our conscience that an officer should be thrown out like this," a bench headed by chief justice HL Dattu said while dismissing the appeal filed by the Centre against the decision of the Armed Forces Tribunal setting aside the sacking of commander Kalyan Kumar.
"The Navy had alleged that the officer was leaking secrets including movement of warships. He was among three officers sacked from the Navy in May 2013 abruptly, without even a court-martial. In June 2014, an Armed Forces Tribunal in Mumbai had ordered that the Navy's decision was illegal and ordered that he be reinstated with full honours.
"Tribunal seems to be justified with its order," the bench, also comprising Justices S J Mukhopadhya and AK Mishra said while not accepting the arguments of Attorney General Mukul Rohatgi that action of the officer indulging with a foreign lady by exchanging explicit materials was unbecoming of an officer.
The apex court noted that besides exchange of explicit messages and photographs between the two adults through internet, there was no other material to suggest that the interaction between the officer and the foreign national whom it termed as "Gori", in anyway threatened the national security.
"This lady, a foreigner, is married to an Indian who comes to your home. Will you say you don't come with the lady who is 'Gori'. Can in this society when you are married to an Indian and are a part of the Indian society, you will say don't come to my house?
"Though, she may be having white skin and married to an Indian, can you say don't come to my house? I and you mix with foreigners," the bench observed and added that mixing with foreigners cannot be considered as a "taboo".
"Is it such a serious matter that court of inquiry is needed," the bench asked and wanted to know from the Attorney General "how could it be in the interest of an organisation when two adults are exchanging messages which is of no threat to national security.
"How could it be the misconduct when two individuals are involved and how it would be detrimental to national interest?"