Follow us on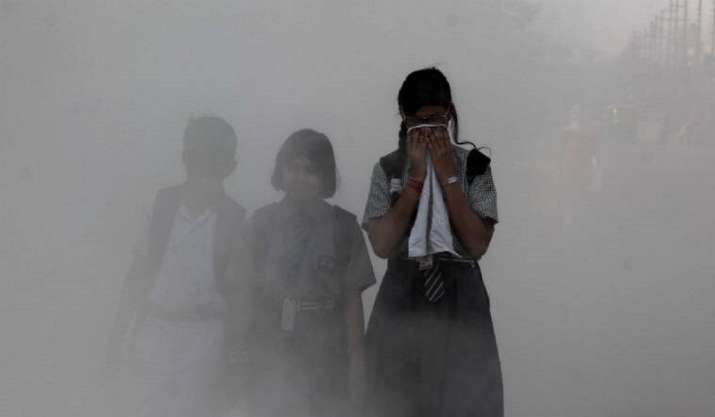 The Supreme Court on Saturday while hearing a plea concerning the worsening Delhi told the Centre that air pollution is a serious situation. Chief Justice NV Ramana said, "We have been forced to wear masks at home also."
"You see how bad the situation is....even in our houses, we are wearing masks," the Chief Justice said. 
Supreme Court also asked the Centre what steps it has taken to tackle air pollution.
A Bench of Chief Justice of India NV Raman, Justices DY Chandrachud and Surya Kant said, "There are very serious objections... now some percentage of contribution is by stubble burning but other causes are industrial, vehicle pollution. Tell us how immediately we can reduce AQI by 200 points... think of 2 days lockdown or something? How can people live?"
"Air quality in Delhi is in severe category.... Delhi air quality will become severe and increase in surface wind may help.. another 2 to 3 days it will increase further. Take an emergency decision," CJI added.
Supreme Court told the Delhi government that it has opened all schools in the national capital and now children lungs are exposed to the pollutants.
"Schools have been opened now and little children are on the roads and we are exposing them to this. Dr. Guleria said we are exposing them to pollution, pandemic and dengue," Justice Chandrachud said.
Further, the Supreme Court had asked the state government to file an affidavit and give copies to the Centre, Uttar Pradesh, Haryana, and Punjab governments.
Solicitor General Tushar Mehta appearing for the Centre told that the Supreme Court that in today's meeting government will have to focus on the emergency situation of air pollution.
The Centre told the Supreme Court that the metrological department was consulted and according to it, spurt in stubble burning, Delhi air remaining static. Thus Centre cited that till November 18 we have to be watchful.
Supreme Court also asked the Delhi government about what happened to its decision to install smog towers and emission control projects.
"This is not the Centre's but your jurisdiction. what is happening on that front?" asks the Apex Court from the Delhi government.
The Supreme Court posts for the hearing of the air pollution case on November 15 and asks the Centre to inform it about the steps taken to control it. 
The air quality in the national capital plunged to the 'severe category' leaving Delhiites gasping for fresh air on Saturday morning.
The System of Air Quality and Weather Forecasting And Research (SAFAR), informed that the air quality index in the city is at 499 thereby being in the 'severe category.'
ALSO READ: Delhi's air quality plunges to 'severe' category; locals advised to avoid outdoor activities