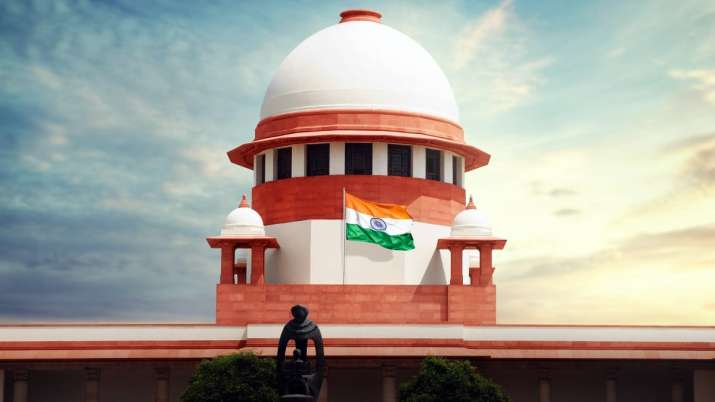 The Supreme Court on Thursday took suo motu cognisance on prevailing COVID-19 situation in the country. The top court also issued a notice to the Centre, asking for the national policy on issues relating to supply of oxygen, essential drugs and method and manner of vaccination.
A bench comprising Chief Justice of India SA Bobde, Justices L Nageswara Rao and S Ravindra Bhat said that it will also examine judicial power of HCs to declare lockdown amid COVID-19 pandemic. The bench noted that hearing by six different HCs on COVID-19 related issues may create some kind of confusion.
The bench also appointed senior advocate Harish Salve as amicus curiae to assist it in suo motu case on COVID-19 management. 
India reported 3,14,835 Covid-19 new cases in the last 24 hours, the highest single-day spike since the onset of the pandemic early last year, taking the overall infection tally to 1,59,30,965 on Thursday, according to data from the Union Health Ministry.
Since April 15, India has continued to report over 2 lakh new Covid-19 cases on a daily basis. There were 2,95,041 new cases on Wednesday, 2,59,170 cases on April 20, 2,73,510 on April 19, 2,61,500 on April 18, 2,34,692 on April 17, 2,17,353 on April 16 and 2,00,739 on April 15.
Meanwhile, 2,104 additional people died due to the virus, which took the total death toll to 1,84,657. This is the second consecutive day that the country has registered over 2,000 deaths in a single-day. On Wednesday, 2,023 deaths were reported, which was the highest single-day spike so far.
With the fresh Covid-19 cases, the country's active caseload stands at 2,29,142. A total of 1,78,841 infected people recovered in the last 24 hours, taking the total recoveries to 1,34,54,880.
The Health Ministry said that a total of 16,51,711 samples were tested in the last 24 hours. So far, a total of 27,27,05,103 samples have been tested in the country. According to the government data, a total of 22,11,334 people were also vaccinated in the same period, taking the total inoculation count to 13,23,30,644.
READ MORE: 'Arbitrary & discriminatory': Sonia Gandhi writes to PM Modi over new vaccine policy
READ MORE: India records 3.14 lakh COVID-19 cases, 2,104 deaths in last 24 hours