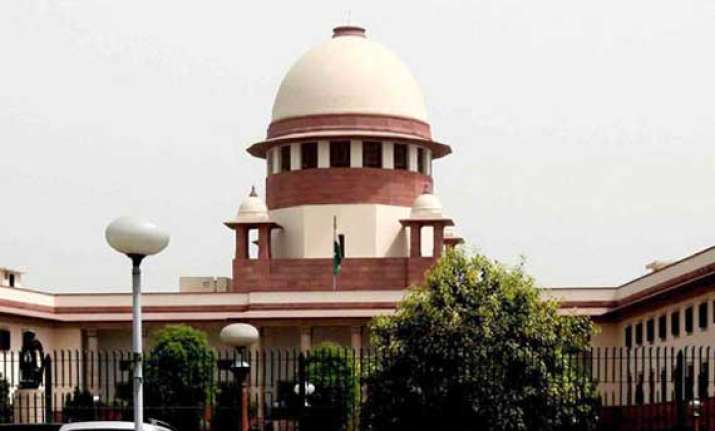 New Delhi: The Supreme Court Wednesday directed all the state governments to refrain, for now, from exercising their power of remitting the sentence of life convicts and releasing them prematurely.
The interim restrain order will operate till July 22, the next date of hearing.
Restraining the state governments from releasing the convicts undergoing life imprisonment, the apex court constitution bench of Chief Justice R.M. Lodha, Justice Jagdish Singh Khehar, Justice J. Chelameswar, Justice A.K. Sikri and Justice Rohinton Fali Nariman issued notice and asked all the state governments to respond to the seven questions framed by the court April 25.
The court said state government will respond to the seven questions by July 18.
At the outset of the hearing, Solicitor General Ranjit Kumar told the court the matter before it concerns the Tamil Nadu government's decision to grant remission of sentences to the convicts in former prime minister Rajiv Gandhi assassination case and release them without consulting the central government even though the case was investigated and prosecuted by the CBI.
Responding to the question from the bench as to what was the right of the central government in approaching the apex court on the issue, Ranjit Kumar said: "the government represented the victims. Victims normally don't come to the court. That is why we (government) have a right to approach the court".
While dwelling on the case, he told the court not only Tamil Nadu government but other state governments too were exercising their power of granting remission and releasing the convicts without consulting the central government.
He said this was the issue to be decided by the court.
Senior counsel Rakesh Dwivedi appearing for Tamil Nadu contested the submission by the solicitor general saying this was not the issue under the reference order.
The apex court order came as it took up for hearing a reference by an earlier bench of Chief Justice P.
Sathasivam (since retired), Justice Ranjan Gogoi and Justice N.V. Ramana on the conflicting positions taken by the central government and the Tamil Nadu government on whether after the commutation of death sentence into life imprisonment by the court, could the convicts in the Rajiv assassination case still be granted remission and consequently released by the state government.