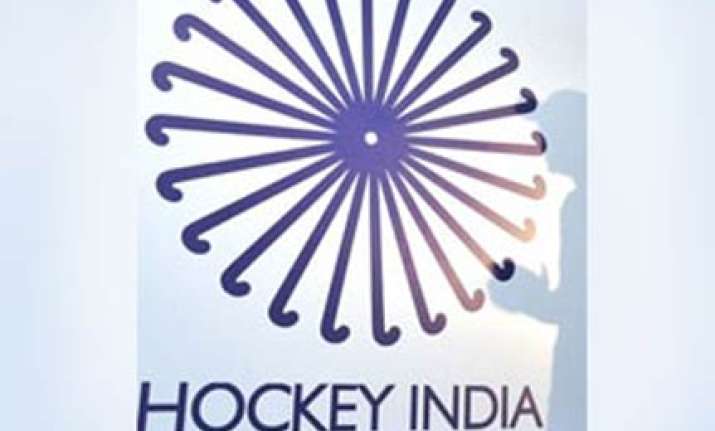 New Delhi: The Government suffered a major jolt when the Supreme Court on Tuesday rejected its claim over the control of the national game and allowed Hockey India (HI) and the Indian Olympic Association (IOA) to send the women's team to participate in the World Cup in Argentina starting August 26.
"The HI and IOA are permitted to send women's team to participate at the women's World Cup in Argentina," a Bench comprising Justices R V Raveendran and H K Gohkle said.
The Bench passed the order after the Sports Ministry failed to produce any written communication to buttress that the International Hockey Federation (FIH) recognised it to send the team for World Cup to be held in Rosario, Argentina.
HI succeeded in placing before the apex court a communication by the FIH, which said that it only recognises HI to represent Indian team in international event.
Webb Roger, the acting Director General of FIH, in the communication had made it clear that HI can only send a team to participate in the women's World Cup.
The apex court noted that the players who have been selected for participation in the World Cup by the HI and the IOA are the same as identified and selected by the Sports Authority of India.
While passing the order, the Bench made it clear that "this is a temporary arrangement as the team has to be sent to Argentina by August 21" for country's participation in the sporting event.
The court did not accept the plea of the Ministry that some more time be granted to explain the factual position about the composition of the team.
To break the deadlock, the Bench had given opportunity to the Ministry to place before it by way of memo that there was an assurance that the team sent by it for the World Cup would be accepted by the organisers in Argentina.
However, after an hour, its counsel, who was asked to take instruction in this regard, placed before the Bench a hurriedly prepared document, which only said that the government has discussed the whole affairs with FIH and was assured of the team's participation in the World Cup.
But this did not satisfy the Bench, which gave credence to the e-mail communication received by HI from FIH, recognising it as the sole body for hockey in India.
"You (Ministry) produce the written communication (from the FIH)," the Bench said, adding that it has not produced any document in support of its claim to represent Indian hockey.
The apex court passed on the petition which was moved by Hockey India challenging the government decision revoking recognition to it for allegedly flouting guidelines relating to age and tenure of officials. PTI