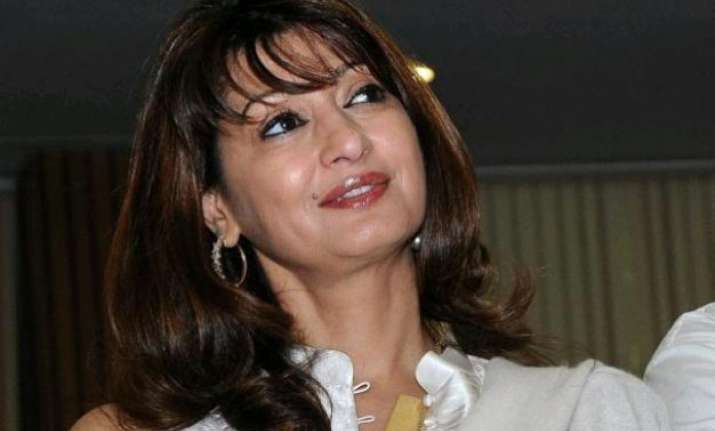 New Delhi: FIR filed by Delhi Police in the Sunanda Pushkar murder case has revealed it all. Injuries found on her body were caused by "blunt force" but were not the main reason behind her death.
According to Delhi Police, Sunanda Pushkar was actually murdered using a poisonous substance that is yet to be identified.
Sunanda Pushkar, wife of Congress MP Shashi Tharoor, was found dead in New Delhi based Hotel Leela Palace on Jan 17th, 2014.
Here goes the entire text of the FIR registered by Delhi Police in this case:
To The Duty Officer
P.S Sarojini Nagar
On 17.01.14 at about 09.00 pm a telephonic call was received by Insp Atul Sood, the then SHO/ Sarojini Nagar from Sh Abhinav kumar PS to Dr Sashi
Tharoor, the then Minister of State of HRD, Govt. of India that Smt. Sunanda Pushkar Tharoor w/o Sh. Shashi Tharoor r/o. 97, Lodhi Estate, New Delhi has done something in Room No. 345, Hotel Leela Palace, New Delhi. On this information, Insp Atul Sood along with staff went to the spot where Smt. Sunanda Pushkar Tharoor, wife of Sh. Shashi Tharoor, was found dead inside the bedroom of suite No. 345, at Hotel Leela Palace. Preliminary enquiries on the spot revealed that the deceased had checked in to this Hotel on 15.01.2014 at 1748 hours.
Accordingly, DD No.33A at 9.30 PM was lodged in the Police Station Sarojini Nagar in this regard. Smt. Sunanda Pushkar Tharoor had married Sh. Shashi Tharoor on 22 August 2010. Since the deceased had died within seven years of her marriage, Sh. Alok Sharma, SDM Vasant Vihar, was informed who inspected the place of occurrence and conducted Inquest Proceedings u/s. 176 Cr.P.C. SDM/Vasant Vihar examined the witnesses and the relatives of deceased and recorded their statements. Director CFSL, Lodhi Road New Delhi, along with team also visited the scene of crime.
The scene of crime was video graphed/ photographed by the Crime Team/South District as well as CFSL Team. The exhibits were lifted by the CFSL Team from the spot. The scene of occurrence was preserved. The Post Mortem of the deceased was conducted at AIIMS, New Delhi on 18.01.2014 vide P.M. No. 77/14 by an Autopsy Board of three Forensic Doctors at AIIMS.
The Autopsy Board opined The cause of death to the best of my knowledge and belief in this case is poisoning. The circumstantial evidences are suggestive of alprazolam poisoning. All the injuries mentioned are caused by blunt force, simple in nature, non- contributing to death and are produced in scuffle, except injury number 10 which is an injection mark. Injury number 12 is a teeth bite mark. The injuries number 1 to 15 is of various duration ranging from 12 hours to 4 days."
The Autopsy Report was handed over to SDM/ Vasant Vihar on 20.01.2014.SDM/ Vasant Vihar sent his inquest proceedings report to SHO/Sarojini Nagar with thearks " In view of the examination of Postmortem report where the cause of death is poisoning, you are directed to further investigate the matter thoroughly and take action as per law.
You are further directed to request the Director CFSL for early report of Viscera examination."
As per the directions of SDM/Vasant Vihar. The Viscera, clothes and medicines found on the spot were sent to CFSL, Lodhi Road, New Delhi on 20.01.2014 for examination. The Viscera analysis report was received from CFSL, New Delhi on 10.3.14 and the same was sent to autopsy board, AIIMS on 29.03.14. After the perusal of CFSL report, the Autopsy Board, AIIMS vide letter dt 04.04.14 sought some more information viz.
Quantitative estimation of various chemicals/compounds in different viscera and exhibits; presence/absence of saliva in various swabs taken from hands and epithelial cells from nails and any other circumstantial evidence, statement, photos taken at scene of crime so as to give holistic and comprehensive opinion in the case.
In compliance of the directions the exhibits/swabs were sent to CFSL, Lodhi Road, New Delhi on 07.04.14 to verify the presence/absence of Saliva and foreign material/epithelial cells and other exhibits were sent to FSL, Rohini on 17.04.14 for quantitative analysis of chemicals. The report from CFSL, Lodhi Road was received on 1.5.2014.
As per the report the presence of Saliva and foreign material was not detected. The report from FSL, Rohini was also obtained on 25.8.14 regarding quantitative analysis of chemicals. Both these reports were sent to Autopsy Board, AIIMS on 28.8.14. The Autopsy Board gave subsequent medical opinion dated 27.9.14.
In subsequent opinion report dt 27.09.14, the Autopsy Board opined "the cause of death in the case is poisoning". Viscera are positive for ethyl alcohol, caffeine, acetaminophen and cotinine. Medical board reserved the comment on specific poison/chemical since there is a lot of limitation on viscera report.
The Autopsy Board further required that a few of other medico legal points needs to be addressed by IO since the circumstantial information are essential for medical opinion. In response to the information sought by the Board, photographs of the scene of crime, statements of witnesses and relatives, e mails etc. were provided to the Autopsy Board on 01.10.14 with a request that the Board members may visit the scene of crime to collect any object/material from the scene of occurrence which may be of any importance for medical examination and conclusive opinion in the post mortem report, as the scene of occurrence was still preserved.
The Autopsy Board members along with CFSL expert team visited the scene of occurrence on 5.11.2014 and lifted exhibits from there. Seized exhibits were sent to CFSL, Lodhi Road for chemical examination. The report in this regard was received on 24.12.14 and the same was sent to Autopsy Board along with other relevant treatment papers related to the deceased on the same day.
Latest report from Autopsy board in this matter has been received on 29.12.14, in which autopsy board has opined that all above medical documents given by I.O and detailed PM report including HPE conclude that the deceased Sunanda Pushkar was neither ill nor any disease prior to her death.
She was a normal healthy individual. In view of the above analysis the death due to Natural Cause is ruled out in this case. The cause of death in this case is poisoning. The poisoning is through oral route, however injectable route too also can't be ruled out. The autopsy board, AIIMS has now in its latest report vide no Cl.FM No 18/2014 dated 29.12.14 has concluded that it is not a natural death and the poisoning is through oral route, however injectable route too also can't be ruled out. In view of this latest report a case u/s 302 IPC is made out.
Therefore a case u/s 302 IPC be registered and the investigation be handed over to the undersigned. Copy of FIR be sent to ilaqa Magistrate and senior officers through spl messenger. Date and time of occurrence ---17.01.14 at about 09.00 pm Place of occurrence---Room No 345, Hotel Leela Palace, New Delhi Date and time of sending tehrir -------01.01.15 at 11.05 am (V.K.P.S.Yadav) P.S Sarojini Nagar 01.01.15.