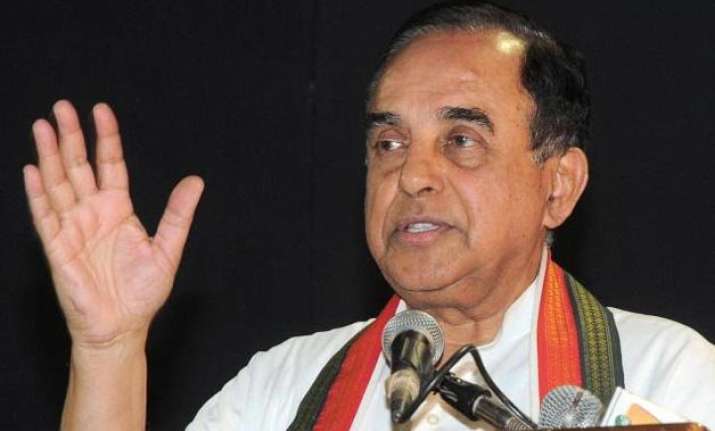 New Delhi: BJP leader Subramanian Swamy has stoked a huge controversy when he stated that a mosque is not a religious place but is merely a building that can be demolished any time.
While attending a function on Friday the noted Supreme Court lawyer also challenged to debate any person who disagreed with his views.
His remarks have triggered protests in Assam.
"A mosque is not a religious place. It is just a building. It can be demolished any time. If anyone disagrees with me on this, I am ready to have a debate on the issue. I got this information from people of Saudi Arabia," he said.
The police also registered an FIR under IPC sections 120 (B) [criminal conspiracy] and 153 (A) [promoting enmity between different groups on grounds of religion] against Swamy following a complaint by Krishak Mukti Sangram Samiti (KMSS).
The statements have received wide spread condemnation from all the parties. Even the BJP distanced itself from Swamy's statements with state BJP president Siddhartha Bhattacharjee quoted in Times of India, saying "Every time he comes to the state, he makes such statements only to be in the news. I am sending video clippings of his statements to our national leadership. Whatever he said are his personal views."
Chief minister Tarun Gogoi also slammed Swamy and his party, saying "BJP will have to pay a heavy price for hurting Assamese sentiments".
The KMSS has accused Swamy of spreading communal disturbance ahead of the assembly polls in Assam.