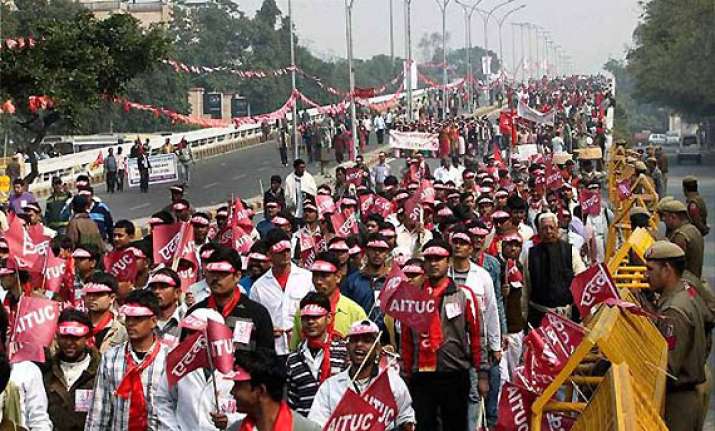 New Delhi, Feb 21: Striking workers today stoned two factories in Delhi's Okhla Industrial Area, breaking glasspances.
Nobody was injured in the stoning that took place on Day 2 of the industrial strike.
The workers belonged to Indian Federation of Trade Unions, and were staging a protest outside these factories.  
In Noida's Sector 6,  six workers were arrested when they started stoning a factory premises, where work was going on.