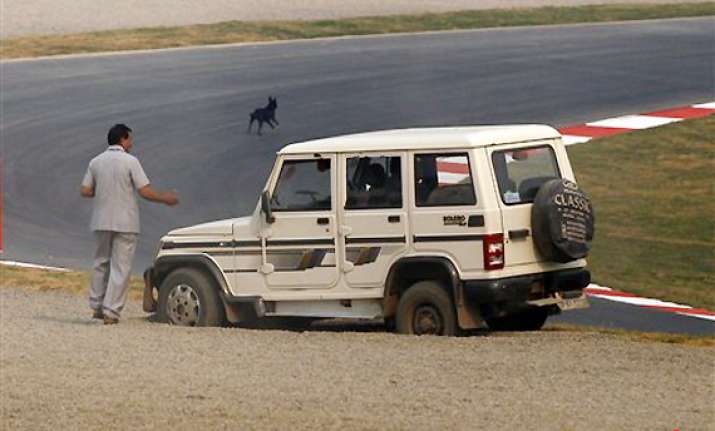 Greater Noida, Oct 28: The much-vaunted five-layer security claimed by Gautam Budh Nagar police and organisers was breached when a stray dog sauntered on to the Formula 1 Grand Prix pitch leaving the top brass red-faced.
 
Practice 1 for the India Grand Prix Formula One had to be stopped for nearly five minutes when the stray dog entered the race track on Friday.



 
Safari-clad security men in a Bolero jeep gave the dog a chase before it was hounded out of the race track. Adrian Sutil of Force India had left Karun Chandhok of Lotus behind, when the stray dog suddenly appeared on the track.
 
At the Media Centre,  amused mediapersons  saw a bat trying to find its way out of the hall before the organisers were called in.
 
On Thursday, the lights went off as a press conference by rubens Barichello was in progress.