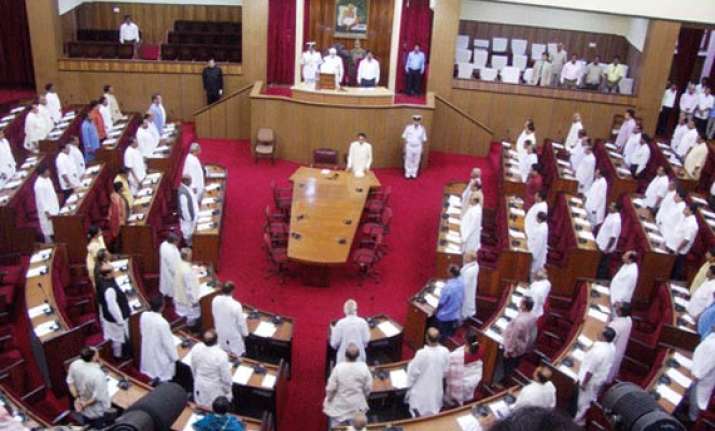 New Delhi, Nov 30: A special session of Delhi Assembly to clear the proposal of MCD trifurcation today got off to a stormy start with opposition BJP forcing repeated adjournments seeking an assurance from the city government not to allow FDI in retail in the capital.

As soon as the House began its proceedings, all opposition MLAs trooped into the Well of the House, seeking special discussion on the issue.

As Speaker Yoganand Shastri rejected their demand, the BJP MLAs shouted slogans, accusing the city government of ignoring the welfare of small traders of the city. 

When the House assembled after the second adjournment, Urban Development Minister Raj Kumar Chauhan tabled the bill seeking trifurcation of the MCD.

With opposition MLAs not relenting, the House was adjourned for the day.

Accepting a long-standing demand of Chief Minister Sheila Dikshit, the Home Ministry had last week approved a proposal of Delhi government to trifurcate MCD ahead of civic polls in April next year.

After approval by the assembly, the Bill will be sent to President Pratibha Patil for her assent. 

As per the proposal, the new civic bodies in North and South Delhi will have 104 wards each while the civic body in East Delhi will have 64 wards and a directorate of municipal services would be set up to coordinate functioning of the three new bodies.

The Centre has also approved the proposal for increasing reservation of seats for women in the civic body to 50 per cent from the current 33 per cent.

In pushing for trifurcation of MCD, Dikshit had to face opposition from within Congress with several leaders even going to party chief Sonia Gandhi to complain against the move.