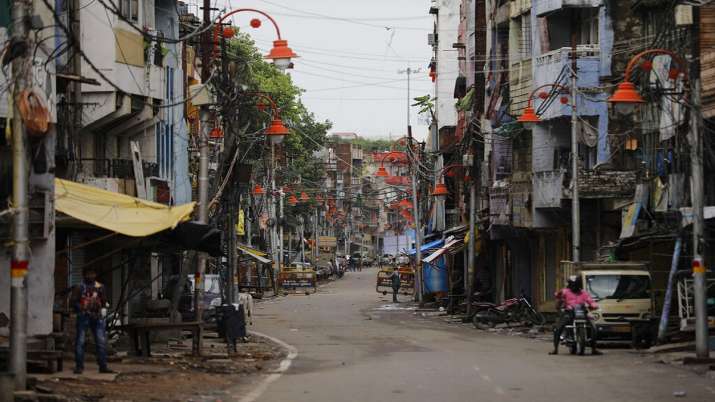 India coronavirus cases are nearing 8.50 lakh-mark taking confirmed cases toll to 8,49,553 including 2,92,258 active cases, 5,34,621 recovered and 22,674 deaths, according to health ministry's figures released on Sunday.
With 1,781 new coronavirus cases and 34 deaths in the last 24 hours, the national capital on Saturday saw its total tally reach 1,10,921 cases and toll climb to 3,334. According to Delhi government's daily health bulletin, as many as 87,692 people have recovered, more than four times the number of active cases which stand at 19,895. A total of 2,998 patients recovered in the last 24 hours.
"Delhi on path to recovery; only 20 per cent of total coronavirus cases are active," the Delhi government said in a statement.
On June 23, the city had witnessed the highest single-day peak of 3,947 cases, but the number has come down steadily since then despite the number of tests increasing.
Testing numbers in the city have also gone up since the commencement of rapid antigen tests last month.
Over 9,767 RT-PCR and 11,741 rapid antigen Covid-19 tests were conducted on Saturday. In total, 7,68,617 tests have been conducted so far in the national capital.
State-wise list of coronavirus cases, deaths in India
| Name of State / UT | Active Cases* | Cured | Deaths** | Total Confirmed cases* |
| --- | --- | --- | --- | --- |
| Andaman and Nicobar Islands | 70 | 93 | 0 | 163 |
| Andhra Pradesh | 12533 | 14393 | 309 | 27235 |
| Arunachal Pradesh | 214 | 125 | 2 | 341 |
| Assam | 6351 | 9150 | 35 | 15536 |
| Bihar | 4557 | 10685 | 131 | 15373 |
| Chandigarh | 135 | 413 | 7 | 555 |
| Chhattisgarh | 810 | 3070 | 17 | 3897 |
| Dadra and Nagar Haveli and Daman and Diu | 245 | 226 | 0 | 471 |
| Delhi | 19895 | 87692 | 3334 | 110921 |
| Goa | 928 | 1428 | 12 | 2368 |
| Gujarat | 10260 | 28649 | 2032 | 40941 |
| Haryana | 4891 | 15394 | 297 | 20582 |
| Himachal Pradesh | 263 | 908 | 11 | 1182 |
| Jammu and Kashmir | 4092 | 5895 | 169 | 10156 |
| Jharkhand | 1347 | 2243 | 23 | 3613 |
| Karnataka | 20887 | 14716 | 613 | 36216 |
| Kerala | 3446 | 3963 | 29 | 7438 |
| Ladakh | 148 | 928 | 1 | 1077 |
| Madhya Pradesh | 3878 | 12679 | 644 | 17201 |
| Maharashtra | 99499 | 136985 | 10116 | 246600 |
| Manipur | 750 | 843 | 0 | 1593 |
| Meghalaya | 139 | 66 | 2 | 207 |
| Mizoram | 77 | 150 | 0 | 227 |
| Nagaland | 435 | 313 | 0 | 748 |
| Odisha | 4105 | 8360 | 61 | 12526 |
| Puducherry | 629 | 690 | 18 | 1337 |
| Punjab | 2352 | 5040 | 195 | 7587 |
| Rajasthan | 5376 | 17869 | 503 | 23748 |
| Sikkim | 71 | 80 | 0 | 151 |
| Tamil Nadu | 46413 | 85915 | 1898 | 134226 |
| Telangana | 12135 | 20919 | 348 | 33402 |
| Tripura | 572 | 1375 | 2 | 1949 |
| Uttarakhand | 653 | 2718 | 46 | 3417 |
| Uttar Pradesh | 11490 | 22689 | 913 | 35092 |
| West Bengal | 9588 | 17959 | 906 | 28453 |
| Cases being reassigned to states | 3024 |   |   | 3024 |
| Total# | 292258 | 534621 | 22674 | 849553 |
(With inputs from IANS)