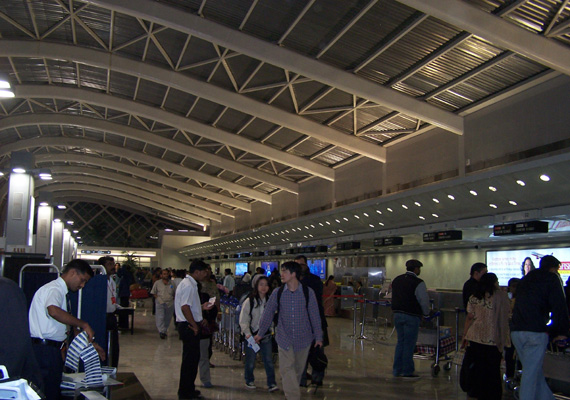 Mumbai: Some clerical goof-ups at the ticketing level and by the ground staff of the national carrier Air India have left 25 Delhi-bound passengers, including two women and a child, stranded at the city airport last night.
The harried passengers were to take the 2130 AI 101 (Mumbai-Delhi-New York) flight to Delhi, but could not make it on time as their tickets mentioned the departure terminal as T1, the old terminal, and not the new T2.  
'Some of our tickets mention departure from T1 and so we have reached the old terminal first.
On reaching there we were told that we should reach T2.
We hurried to T2 and managed to reach before 2045, but the AI refused to issue us boarding pass saying the counter was shut at 2030, as per their normal procedures,' a passenger named Rajiv said.  
He further said that their tickets clearly say boarding counters close 45 minutes before departure.  He also said the AI refused their pleas for refund blaming them for their late arrival.
When contacted an AI spokesperson confirmed the incident and said the passengers have been informed that they would be flown to Delhi at a 0600 hrs next morning.  
AI could not explain how come the tickets goofed up such basic information.
But the passengers alleged that nothing has been offered as yet and the airline refused to even offer them water.  
'We have been asked to reach the airport for a 0600 am flight and we are sitting at the operation managers office.  But he is not ready to offer us accommodation and food,' another passenger said.