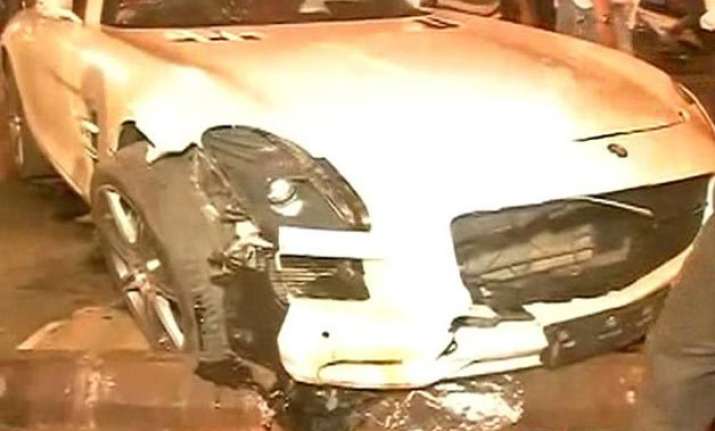 Mumbai: Five people were injured after being run over by a speeding Mercedes car in Mumbai's Masjid Bhandar Mohammed Ali Road on Thursday night.
The driver of the car, Amin Khan, who fled the spot has now been arrested and a case has been registered, police said.
The injured are being treated at the government-run JJ Hospital. The condition of two is said to be serious.
The incident took place around 12:15 am when the white Mercedes, with a Jharkhand number plate, drove over a pavement where four women and a child were sleeping.
"Investigation is happening right now... However, we are not sure of the number of persons inside the car... It can be determined only after thorough investigation," said Ashok Dudhe, a senior police officer.
The speeding Mercedes rammed into two other vehicles before climbing on the pavement and running over the sleeping persons.