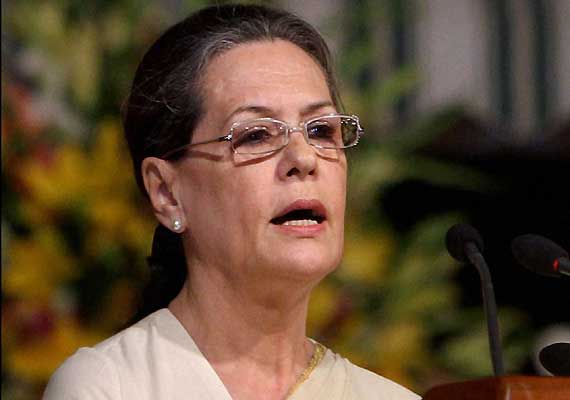 Lucknow, Mar 25: Congress president and United Progressive Alliance (UPA) chairperson Sonia Gandhi today announced to set up an All India Radio (AIR) studio in Rae Bareli.
Laying foundation stone of 22 nd AIR FM transmitter at district headquarters, she said authorities will look into the public demand for studio.
The government has sanctioned about Rs 10 Crore 50 Lakhs for the project. Initially setting up of a studio was included in the project.
The FM radio station will be set up in the area of 2.86 acre of land and will be commissioned within a year.
The Congress leader during her day's visit to her parliamentary constituency, also inaugurated the newly-constructed premises of the rail coach factory, and a post office.
She also laid the foundation stone of girl's intermediate college building.
As per reports, she is set to preside over a district level meeting too, before leaving for New Delhi in the evening.