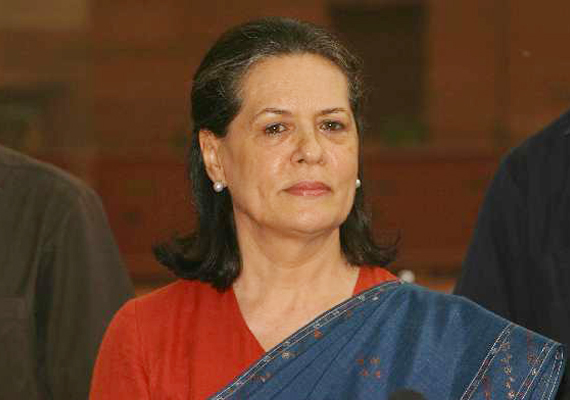 New Delhi, Feb 28: Nearly six months after undergoing a surgery abroad, Congress President Sonia Gandhi has travelled out of the country for a "routine check up" in connection with the treatment for her undisclosed illness.
 
"Congress President Sonia Gandhi has travelled abroad for routine check up after six months of her earlier treatment," AICC General Secretary Janardan Dwivedi said here today. 

He said Gandhi, 65, would return in four to five days.
 
Party sources said that Gandhi left for a foreign destination last night without disclosing the nature of the check up.

Asked whether a team has been formed to look after party affairs in her absence, the sources said that since this was a brief visit abroad there was no need for such an arrangement. 

Gandhi had gone abroad for treatment of an undisclosed ailment in August last year.

During her over month-long stay abroad she had underwent a surgery.

In her absence then, Gandhi's son, Rahul and three senior leaders were made in-charge of party affairs.