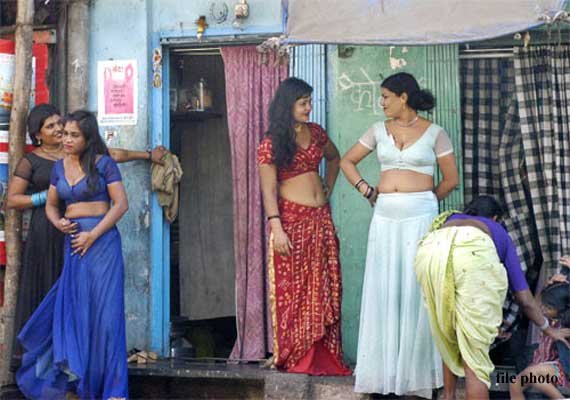 Kolkata: Stigmatised but not afraid to hone and sport their talents, a music band led by children of Sonagachi sex workers is here to reach out to the masses this Durga Puja, courtesy their maiden album that will be launched Thursday.
Christened 'Nijhum Raater Taara" (Star of the Silent, Still Night), the compilation of seven "adhunik gaan" (Bengali modern songs) is meant for listeners to judge the 10-member band "musically" and "not based on their background", said band leader Ratan.
The band, under the aegis of Durbar Mahila Samanwaya Samiti (DMSS), the largest collective of sex workers in West Bengal, comprises of youngsters in their teens and twenties, who live in the red-light area of Sonagachi, one of the largest in Asia.
"Most of the band members are children of sex workers but there are others who do not have any association with the field. They are residents here in Sonagachi. Since we usually do not get such a large exposure, owing to the stigma and isolation, we feel privileged to have recorded our own songs and showcase our talent," Ratan, a sex worker's son, told IANS Wednesday.
"We used to do shows but every time our identities came up, we were isolated from the mainstream music scene," explained the natural singer, who never had any formal training.
The initiative to launch a full-fledged album was taken up Bengali folk rock fusion band Kaya last year. Trained by the six band members of Kaya over the year in the nuances of vocals and technicalities of recording, the young performers flourished.
All the songs have been composed by Kaya and the Durbar youths have rendered their voices to the scores.
"When we came to know of these youngsters, we found out they are a talented lot. But they were into singing covers of popular classics. We told them why not sing originals... so we made the songs for them and they sang them," Arindam, bassist and lyricist of the band, told IANS.
Ratan, who is now learning the basics of guitar, is hopeful that people will appreciate their effort.
"We plan to launch a Hindi-Bengali combo album next year and every year before the Durga Puja, we want to launch albums," he said.
Rescued by the NGO, Mita, another Durbar band member, said she simply enjoys singing, something which she was not allowed to do at her house.
"My father didn't allow me to sing. I don't have a mother. I had come to Sonagachi seeking work when I was 16. But they (the NGO) rescued me from becoming a sex worker and now I help in rescuing others. I sing and dance as I love them and want to do more," Mita told IANS.
The album costs Rs.125 and is produced by Hindustan Music.
Ratan said the amount collected would drive the fund meant for welfare of sex workers' children.