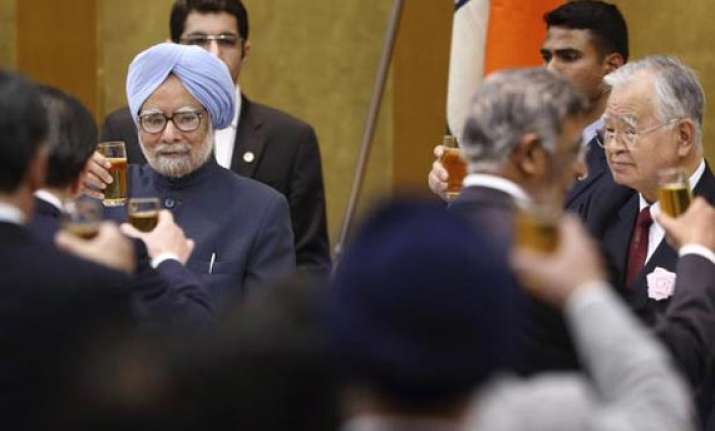 Tokyo, May 28: An unusually candid Prime Minister Manmohan Singh on Tuesday said that in public life sometimes the best can become the enemy of the good.
His remarks came during the course of his reply to a question from a Japanese banker who sought easing of restrictions on opening of more branches of foreign banks in Indian metro cities.
"These are tough technical questions which are the preserve of our Finance Ministry and the Reserve Bank of India. If I may confess to you, the higher we go in public life, the lesser we know of lower levels," he said while addressing members of the Keidanren, the premier Japanese chamber of commerce and industry.
Assuring the Japanese industry that transitional methods can be evolved to take care of their problems, he said all that is necessary will be done to provide a hospitable climate for investment.
This will not only be for the Japanese industry but also to ensure the larger presence of the Japanese banking community in India.
"That is a trend which is firmly established. In public life, I have imbibed enough to recognise that sometimes the best can become the enemy of the good, and we should not let that happen."