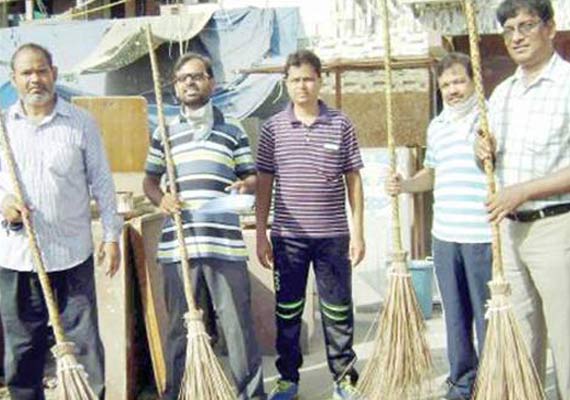 New Delhi: Fed up of unprofessional attitude of MCD and councilor, the residents of Jamia Nagar have come forward and decided to take up the responsibility of maintaining the cleanliness of the area.
The educated class of Jamia Nagar's Abulfazal Enclave-1, thokar no 4, started the cleanliness drive from early morning of August 24. The people themselves carried the broomsticks and cleaned the various streets of the area for long-four-hours.
Social worker Ghazanfar Imam said that cleanliness is not the sole of responsibility of MCD but also of the localities. If people can at least clean their surroundings, the entire colony will be free from mess, he further added.
 This appreciative "Cleaning Drive" was started by Jawaid Ahmad (professor Jamia Hamdard),  Razi haider (Charterd Accountant), Mohd Hashmi (Engineer) Ghazanfar Imam (media professional), Saud raza(social worker) and Nazre Alam (Enginner).
Localities took part in the drive with great enthusiasm and said that the operation will be carried out in the entire area of Jamia Nagar.