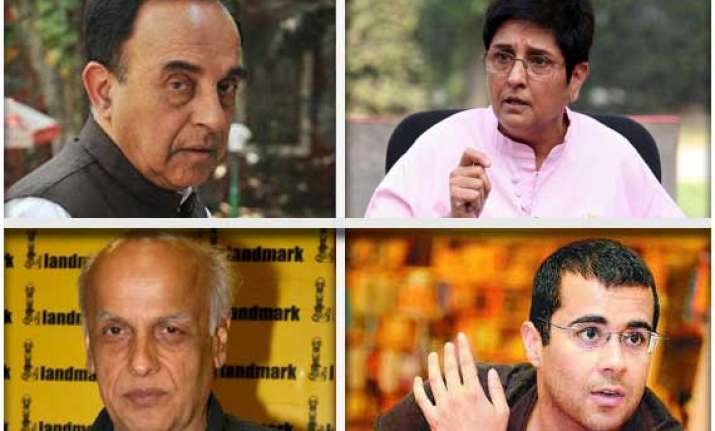 New Delhi: The Twitterati is typing out its reactions, fast and furious, after Arvind Kejriwal announced his cabinet's resignation following the defeat of his Jan Lokpal Bill in Delhi Assembly in the introductory stage itself.  
Mahesh Bhatt@MaheshNBhatt "HEARD: The mass media is a virus controlled by corporations and their diseased agenda"
Kiran Bedi @thekiranbedi: "Real challenge is how does an aam admi understand that it is not Lokpal but Delhi Lokayukt that was needed which Delhi Govt did not peruse!
"Key is how do the workers of national parties explain to gullible people the legalise of Lokpal! And the misleading political game on this!"