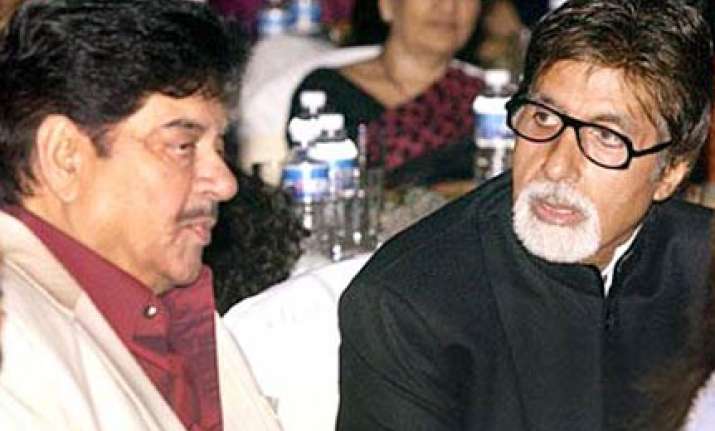 Taking an apparent potshot at megastar Amitabh Bachchan, actor-turned-politician Shatrughan Sinha wondered why the veteran appeared in candy and hair oil advertisements.
"I do not understand the need for him (Amitabh) to appear in endorsements and ads for things like 'Hajmola' and various hair oils. I would advise him to refrain from this," Sinha said at a function in Bhopal on Thursday.
The BJP MP was in the city for the promotion of his son Luv Sinha's Bollywood debut vehicle 'Sadiyaan', starring yesteryear actors like Hema Malini, Rekha and Rishi Kapoor.
On the Bandra-Worli sealink opening row, Sinha however, said Amitabh's presence at the function showed his "simplicity and large-heartedness" despite the invitation arguments.
The leader also took a dig at Maharashtra Chief Minister Ashok Chavan, who said that he was unaware of Amitabh's presence at the event and that he would not have attended it if he knew about it.
"He (Chavan) appeared to be in awe of Amitabh on the dais but later changed his stance owing to the fracas," Sinha said. Leader of Opposition in Lok Sabha, Sushma Swaraj was also present in the function. PTI