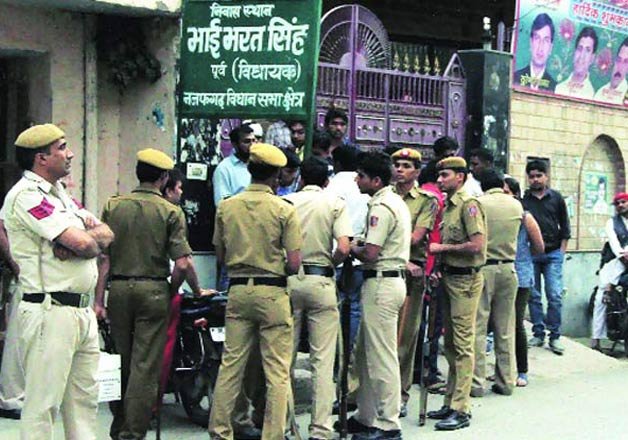 New Delhi: In a shocking incident from Geeta colony area, a 4-year-old boy was allegedly murdered by a baker and his brother for scratching the counter of their bakery shop.
 The duo thrashed the minor brutally and then locked him inside a rack of the counter to teach him a lesson. Later the child succumbed to injuries.
Delhi police on Saturday arrested the accused Mohammed Illyas and his brother Mohammed Ikrar for the alleged murder.
According to police, "Ilyas slapped him so hard that the child fell unconscious and sustained serious injuries on his head."
Soon after the incident he locked the child in a rack of the counter where he succumbed to injuries.
A police official told that when he found out that the child had died, Ilyas and his brother Ikrar duped the body at an abandoned place.
The minor's body was found disposed near an abandoned site in Geeta colony inside a gunny sack on Thursday, a day after he went missing from outside his house.
 During investigation, it was found that the child was last seen near the bakery. The bakery owners, Mohd Iliyas and Mohd Ikrar, were apprehended by the police for questioning.