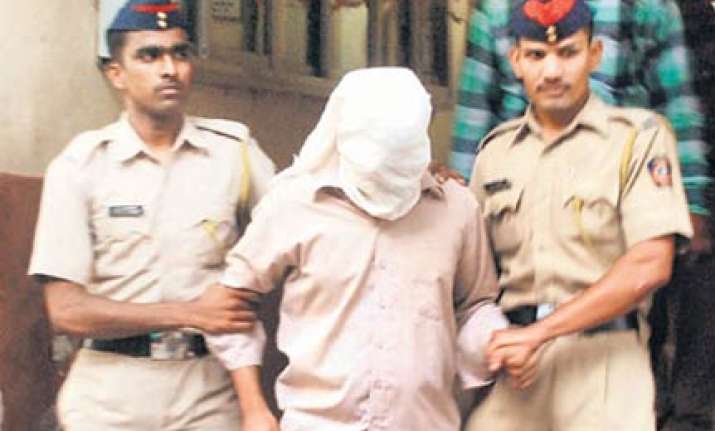 As more  sordid details about the rape by a doctor of Lotus Hospital in Navi Mumbai emerged, the tabloid MidDay reported that the doctor in question watched porn clips on his cellphone before raping his sedated woman patient thrice.
The report said, accused doctor Vishal Bane watched porn clips on his mobile phone before raping his patient at the Navi Mumbai hospital on Sunday.
In fact, Bane allegedly even tried to make the victim watch the X-rated movie clip. The police have recovered his phone and the memory card has been sent for verification.
Prima facie evidence indicates that the victim, under the influence of sedatives, was raped three times in the ICU ward of the hospital.
According to Vashi police sources, Bane, a student of Dr D Y Patil Medical College, was working in the night shift at the time of the incident. 
The victim, who was brought in after she fell unconscious at a Navratri function, was given sedatives by Bane. 
He then advised the nurse in the shift to go to sleep, citing that the patient was not in a serious condition. There was another patient in the ward, but he was fast asleep as well.
After clearing the way, Bane watched the porn clips on his mobile phone and raped the patient three times between 2 am and 5 am. 
He even tried to show the clips to his victim while raping her. Investigations also pointed out that although in a semi-conscious state, the victim resisted and scratched his face with her fingernails.
"We have learnt that Bane first watched the blue film on his phone and then raped the patient.
We have sent his memory card to the concerned company for the examination," said an officer with the Vashi police station, under condition of anonymity.
Meanwhile, the police arrested Bane under section 376-D of the Indian Penal Code (rape committed on a patient in hospital). On Monday he was produced in court and has been sent to police custody till October 28.
When contacted, PI Rajkumar Chafekar, the investigation officer in the case, refused to comment saying, "The matter is under investigation. We cannot say anything."
According to the police, the 30-year-old victim is a resident of Koparkhairne in Navi Mumbai.
On Saturday night she went with her husband to perform a puja in Sector 15, Vashi. Around midnight, she fell unconscious on the ground. She was rushed to the nearby Lotus Hospital.
The doctor after examining her informed that while her condition was not serious, it was advisable to keep her in the hospital for 24 hours.
After the incident, the victim narrated the episode to her husband who later filed a police complaint at Vashi police station. The medical examination report has confirmed the rape.