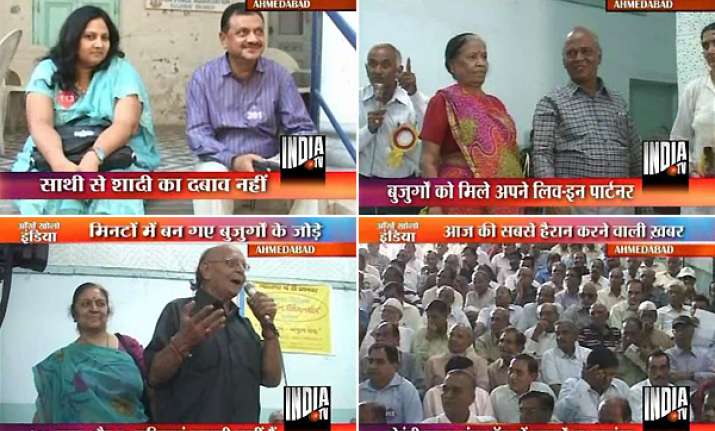 Ahmedabad, Nov 21: Around 70 women from across India, who had gathered at a senior citizens meet in Paldi here on Sunday got the chance to select a live-in partner from around 300 old men.

While the  women came  from across India, the men had came from Ahmedabad, Surat, Rajkot, Mumbai, New Delhi and Pune.

The alliance meet was organised by Vina Mulya Amulya Seva (VMAS), an NGO. at Mehndi Nawaz Jung Hall in Paldi.

The meet was organised for people over 50 years seeking to enter a live-in relationship in a bid to check compatibility with each other before getting hitched.

Many men and women were seen introducing each other and exchanging numbers.

Ranchod Patel, a 78-year old retired head-master from  Chanasma in North Gujarat, was one of the participants at the meet.

"Though I come from a conservative community, I am personally ready to experiment in life and follow the changing trends in a society. I was a bit nervous when I went to introduce myself on stage but within I felt young again. Though there are very few women, I am hopeful of finding a women who has substance and ready to move in with me in Chanasama. I am well-settled and would not mind funding the education of a partner's children."

The NGO received thousands of applications from across the country.