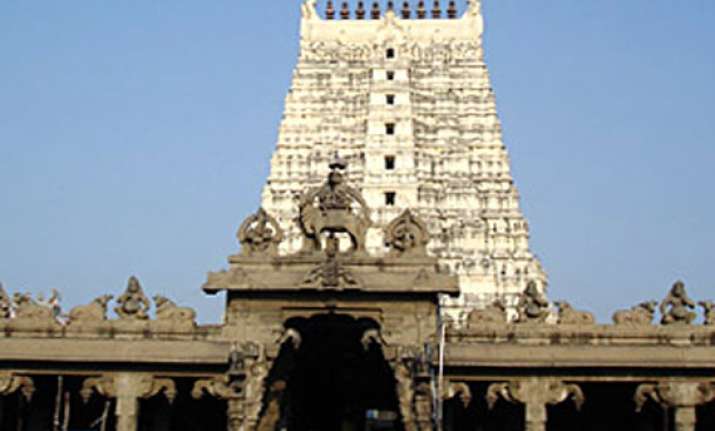 Rameswaram, Feb 28:  Tight security arrangements have been introduced at the famous Ramanathaswamy temple and at various points in this island town following the February 21 twin blasts in Hyderabad, police said.
Superintendent of Police Mayil Vahanan said a battallion of Tamil Nadu Special Police would be deployed to take care of security from the Pamban palam upto this temple.
Apart from Closed Circuit TVs, policemen in uniform and plainclothes would keep close watch. Shops in the temple had been advised not to sell electronic items, he said.
Devotees would not be allowed to take bags and mobile phones as also cameras, mobile phones and bags inside the temple. officials said arrangements had been made to keep such objects safely at the cloak room.
Joint commissioner C.Selvaraj said shops in the temple would be vacated after the lease period was over by June 2013.
Armed police personnel are on duty at the temple entrance and other police personnel inside the temple complex. These steps were only to prevent any untoward incidents and not to harass pilgrims, police said.
The temple already has 45 private security personnel. Specially installed watch towers are also there with armed guards. Sniffer dogs are periodically taken around the temple to detect presence of possible explosives, officials said.