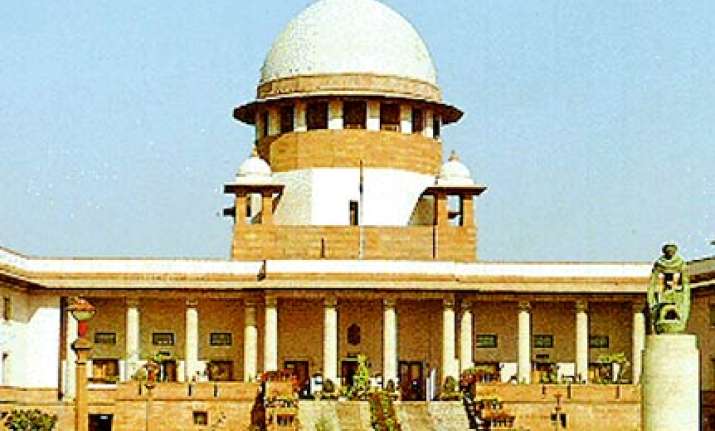 Holding that India lay great store in right to life, the Supreme Court on Monday ordered the government to immediately release 16 Pakistani prisoners who had completed their jail terms despite the Centre's argument that it was waiting for Islamabad to let off a similar number of Indian prisoners, reports Times of India.  
Commenting adversely on the UPA government's decision to put on hold the release of 16 Pakistanis even though they had completed their prison term in various state jails, a Bench comprising Justices Markandey Katju and R M Lodha said right to life had primacy in a country governed by rule of law and was not dependent on another country's action.  
It refused to accept the Centre's stand that exchange of prisoners was a diplomatic process that required cooperation at both ends.  
"Under the Constitution, detention even for a second beyond the permitted period of sentence is illegal. Now you (Centre) are putting a condition that until they return a similar number of prisoners we cannot send them back. If Pakistan does not do something right, does that mean we should also follow them," the Bench said.  
A petition filed by J&K Panthers Party chief Bhim Singh and advocate B S Billowriya had alleged that over 30 Pakistanis were illegally detained in prisons in Agra, Jodhpur, Naini, Sangrur, Varanasi and Tihar despite completion of their sentences.  
The 16 persons ordered to be released on Monday are Mohammad Ajmal, Mehrban Sathi, Mohammad Nawaz, Sajad Ali Jat, Shabir Ahmed, Shahzad Gul, Shahid Mehmood, Qudrat Ullah, Mohammad Farooq Raja, Dawood Ahmed Mughal, Faiz Ali, Mohammad Usman Shiksh, Zarar Baloch, Shahid Latief, Suhail Ahmed Kataria and Sher Khan. They have already been provided travel documents by Pakistan.  
Petitioner Bhim Singh also requested the Bench to order expeditious completion of trial of the rest of the Pakistani prisoners even as the Centre informed the court that it had extended consular access to Pakistani high commission officials for establishing the identity of the prisoners.  
It invited a strong rebuke from Justice Katju, who said, "It's easy to say complete trial within one year but you must understand our problem. In India there is great shortage of judges. We are performing under great pressure."  
Switching to Hindi to drive home the point, Justice Katju said, "Koi jaadu ki chhadi hai hamare paas jo ek saal mein case sune (Do we have a magic wand to dispose of cases in a year)."  
The Centre also informed the court that "a consular access programme was being finalised in consultation with the external affairs ministry and the Pakistani high commission to provide consular access to five Pakistani prisoners, including `security and high security' prisoners who have completed their sentence".  
These five prisoners are Mohammad Abdullah aka Abu Murad, Mohammad Aslam Mughal aka Zahoor Ahmed, Manzoor Ahmad Sheikh aka Umer, Liaquat Ali Khan aka Mehboob Ali and Abdul Qadeer Khawaja.