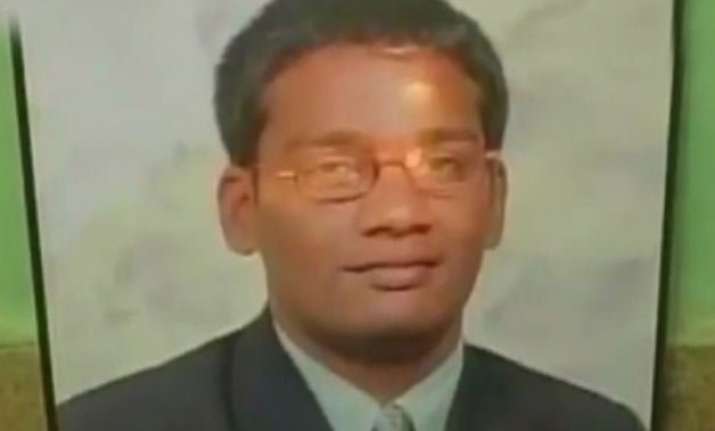 New Delhi: The Supreme Court on Wednesday sentenced six persons to life imprisonment for the murder of young Indian Oil executive Manjunath.
A bench of Justices Ranjan Gogoi and N V Ramana rejected the appeals filed by the convicts against the 2009 verdict of the Allahabad High Court, which had convicted the six men and acquitted two others in case of killing Manjunath.
Manjunath (27), a sales officer with Indian Oil Corporation and a graduate from Indian Institute of Management, Lucknow exposed an adulteration racket at an IOC petrol pump in Lakhimpur Kheri.
He was shot dead when he reached the petrol pump on November 19, 2005, owned by prime accused Pawan Kumar alias Monu Mittal, to collect samples of adulterated petrol allegedly being sold from his outlet.
According to a report in Indian Express, Manjunath had threatened to cancel the licence of Mittal's petrol pump for selling adulterated fuel, which formed the motive for the accused to kill him. His bullet-riddled body was recovered from a car in Maholi area in the neighbouring Sitapur district the next day of his murder.
The issue had drawn loud public outcry following which the case was entrusted to the CBI, which succeeded in bringing the culprits to book.
The trial court however convicted all the eight accused in 2007 and termed the murder as planned and pre-determined.
Upholding the convictions of six of the eight accused including Mittal, the Lucknow Bench of the Allahabad High Court had in December 2009 however commuted the death sentence of Mittal into a life term and also acquitted two – Rajiv Awasthi and Harish Misra – holding that nothing incriminating was recovered from them.
The life terms to five other accused – Devesh Agnihotri, Rakesh Anand, Vivek Sharma, Shivesh Giri and Rajesh Sharma – were upheld.
Manjunath had turned down many lucrative offers from the private sector and chose to take up his first assignment with India's largest public sector oil company.