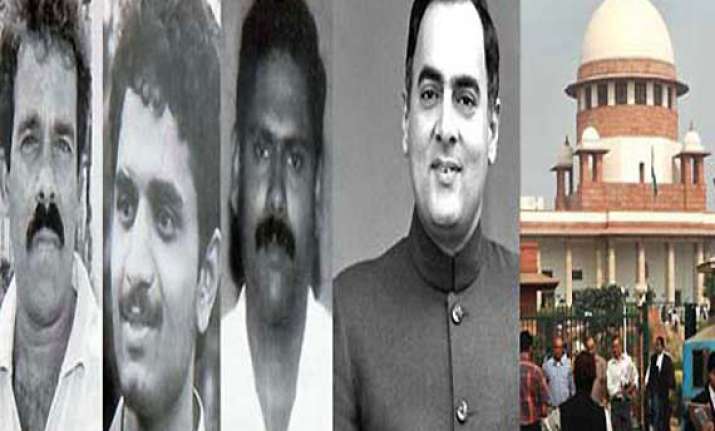 New Delhi: The Supreme Court today restrained Tamil Nadu government  from releasing all the seven prisoners  convicted for the assassination of former Prime Minister Rajiv Gandhi.
The apex court directed the state government to maintain status quo.
The apex court ordered notices to be issued to the Tamil Nadu government and the seven convicts.
The court asked the state govt to file its reply within two weeks and posted the case for hearing on March 6.
The apex court said, appropriate govt has the power to remit sentence but it has to follow the laid down procedure.
The Supreme Court's ruling came after the Centre filed a review petition this morning challenging the TN government's move to release all the seven persons convicted for assassinating Rajiv Gandhi.
Appearing before a bench headed by Chief Justice P Sathasivam, Solicitor General Mohan Parasaran pleaded for a stay saying the state government should not be allowed to release the prisoners till the apex court decided its review petition challenging commutation of death sentence of three condemned prisoners to life imprisonment on ground of delay in deciding mercy petitions.
The Jayalalithaa government had yesterday decided to set free all seven convicts in the assassination case after the apex court had commuted the death penalty of three of them to life imprisonment.
Besides Santhan, Murugan and Perarivalan, who earned a major reprieve on February 18 from the apex court which spared them from gallows, Nalini, Robert Pious, Jayakumar and Ravichandran are the other four convicts whose release was decided by the Tamil Nadu government.