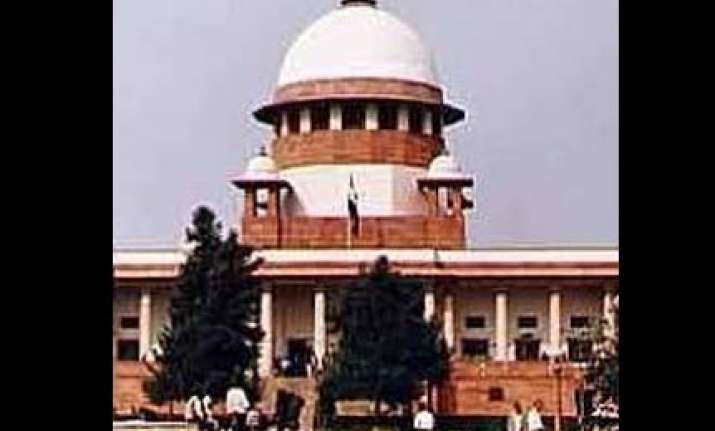 New Delhi :  The Supreme Court on Friday restrained the Gujarat Government from entrusting the Ishrat Jahan encounter case to the Special Investigation Team (SIT) headed by former CBI director R K Raghavan which is probing the post Godhara communal riots in the state.
A bench headed by Justice B Sudershan Reddy passed the order on an application moved by advocate Brinda Grover, appearing for Shamina Kausar, mother of the deceased, challenging the Gujarat High Court's decision to entrust the probe into the killings to the SIT.
The High Court had earlier on a plea by Shamima decided to entrust the case of the sensational killings of the teenager and three others to the SIT on the basis of the findings of Magistrate S P Tamang that it was a fake encounter and a cold blooded murder.  
The family of the deceased is, however, opposed to any probe by the SIT and instead wants the case to be investigated by the CBI on the lines of the Sohrabuddin Sheikh fake encounter case.
Mumbai-based Ishrat (19), was killed in an encounter along with Javed Ghulam Sheikh alias Pranesh Kumar Pillai, Amjad Ali alias Rajkumar Akbar Ali Rana and Jisan Johar Abdul Gani by crime branch officials near Ahmedabad on June 15, 2004.  
The Gujarat Police at the time of encounter had claimed that Ishrat and three others were LeT operatives on a mission to kill Chief Minister Narendra Modi.
The encounter was carried out based on specific inputs from the Central Intelligence that Lashkar-e-Toiba was planning to carry out attacks on various parts of India, the Gujarat police had claimed.
The Centre, in an affidavit filed in the apex court with regard to Ishrat and three others, had stated that Javed Ghulam Sheikh alias Pranesh Kumar Pillai, killed in the encounter along with Ishrat, was in regular touch with LeT operatives particularly to carry out terrorist action in Gujarat.
 The Gujarat government had faced an embarrassment after a magisterial report by Tamang on September 7, 2009 held the encounter as "fake" and sought prosecution of the officers responsible for the same.  
The apex court had earlier stayed all further proceedings in Gujarat High Court relating to the killings after Ishrat's mother approached it challenging the stay granted by the single judge. PTI