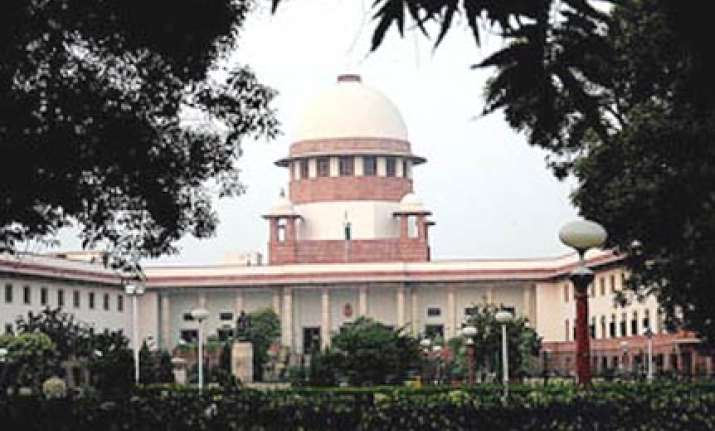 Paving the way for the trial court to pronounce its verdict in the 2002 Gujarat riots cases, the Supreme Court on Tuesday vacated its stay order.
The apex court, however, said the trial court shall not pronounce its judgment in the case relating to the killing of former Congress Member of Parliament Ehsan Jaffrey in which Chief Minister Narendra Modi has been questioned by the Special Investigation Team.
A three-judge special bench of Justices D K Jain, P Sathasivam and Aftab Alam passed the order while vacating its May 6 stay on pronouncement of judgment.
The bench said that the court can proceed with the trial in Jaffrey case as the SIT is still in the process of examining certain witnesses. The apex court had on May 6 stayed the pronouncement of judgment in the Gujarat riots cases following allegations of botched up investigation and demand for re-constitution of SIT that had been subsequently effected pursuant to the bench's earlier direction.
Meanwhile, amicus curiae Prashant Bhushan on Tuesday recused himself from the case following an application moved by the Gujarat government.
The application sought Bhushan's recusal alleging that he was biased and had strong views against the Chief Minister and the BJP government in the state.
The apex court accepted Bhushan's plea for recusal and recorded the same in an order. The bench also issued notice to the Gujarat government on the plea for transfer of the judge dealing with the Gulberg society case relating to the killing of Ehsan Jaffrey.
It was alleged that the judge was biased, favouring the accused and humiliating the witnesses including Zakia Jaffrey, wife of the slain former MP.
The apex court had passed the stay order after allegations were made about lapses in investigations being conducted by SIT into the 2002 Gujarat communal riots cases.
The court had then appointed A K Malhotra, a former director inspector general of Central Bureau of Investigation, to verify allegations of lapses in investigations by SIT in the case.
The court had passed the direction while dealing with the plea of NGO Citizen for Justice and Peace of Teesta Setalvad and some rights activists who sought a stay of the trial and sought reconstitution of SIT for its alleged bias.
The apex court has directed Malhotra to verify the allegations after examining the reply filed by SIT on the issue and submit his report. The 10 cases being monitored by SIT on the earlier directions of the apex court are--Gulberg Society, Ode, Sardarpura, Narodao Gaon, Naroda Patya, Baranpura, Machipith, Tarsali, Pandarwada and Raghavapura. PTI