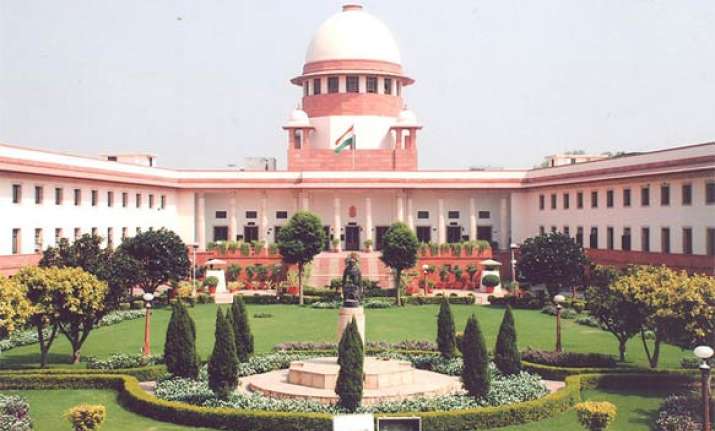 New Delhi, Jul 7 : The Supreme Court's ruling upholding the quashing of land acquisition in Sahberi village has impacted building projects worth Rs 40,000 crore, says a Business Standard report.The acquisition of 156 hectares (390 acres) land in Greater Noida's Sahberi village has been quashed.

Though the judgment affects only 392 acres, there is a perception that the whole of Noida Extension (2,500 acres) will be hit by low consumer sentiment. While new bookings have dried up, those who have booked flats in the area are nervous, say industry players.

While the Supreme Court asked GNIDA to return the land, the farmers are keen to sell but want a much higher compensation. In Noida and Greater Noida, developers cannot acquire land directly. Now, they will have to buy at a higher price, which will eat into their wafer-thin profits.

To break the logjam, GNIDA will have to negotiate with the farmers and buy afresh, says R K Arora, chairman, Supertech. ''In Sahberi, the land was acquired at Rs 850 a square yard, but farmers are seeking Rs 3,000-4,000 a square yard. This means an increase of Rs 100-200 per square feet,'' said an expert.

About 200,000 flats are being built in Noida Extension. Taking a price of Rs 20 lakh per flat, the amount at stake is Rs 40,000 crore. Developers have already spent more than a third of this as land accounts for 20-25 per cent of their costs.

''If the issue is resolved within six months, it's fine. But if it lingers on for one-two years, it could lead to one of the biggest bankruptcies in real estate,'' said Sunny Katyal, director (marketing), Investors Clinic, a real estate brokerage.

Developers with exposure to Sahberi have contiguous land in the neighbouring villages. Supertech has 50 acres under development in the area (Eco Village), of which 10 acres is in Sahberi. The rest is in the neighbouring Etahera village.

AIMS Group had 110 acres, which it surrendered. Amrapali has 105 acres under development (Smart City). It has decided to shift 1,200 buyers to its Dream Valley project. Mahagun (Mywoods) has 50 acres in the area, of which half is in Sahberi and half in the neighbouring Aibatpur village. Similarly, Gaursons has five acres in Sahberi and the remaining in the neighbouring Aibatpur village. These developers had not started construction.

''The fate of over 1,50,000 buyers in Noida Extension hangs in balance. The court could have said how much compensation should be given. The authorities should come up with a list of projects and people who have been affected and break the deadlock as soon as possible,'' said Katyal of Investors Clinic.

One fear is about the 33-odd other villages which have moved court against land acquisition. These cases could go the Sahberi way, feared real estate experts. But they said the urgency clause was applied in only Sahberi and the farmers in other villages had taken compensation.