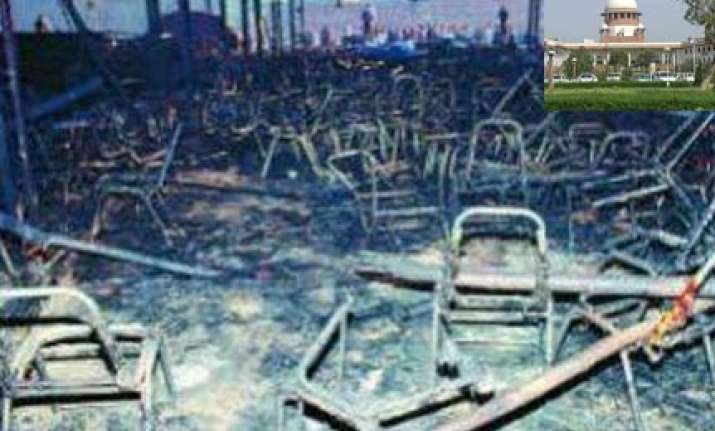 The Supreme Court  on Monday directed the DAV managing committee to pay an interim compensation of Rs 10 crore towards the rehabilitation of 446 persons, including 230 children, killed in one of the worst fire tragedies in a school run by it in Dabwali in Haryana.  The apex court directed that the interim compensation be paid by the committee within six weeks.
A bench headed by Chief Justice K G Balakrishnan also issued notice and sought response from the Dabwali Fire Tragedy Victims' Association on a petition filed by the DAV managing committee.
The committee has challenged the November 9, 2009 decision of the Punjab and Haryana High Court fixing a compensation of about Rs 46 crore to be shared between the committee and Haryana government.
The committee has challenged the order on the ground that the amount and the share fixed by the High Court was excessive.
The High Court had directed the committee to share 55 per cent of the compensation amount.State government had accepted the order to pay 45 per cent of the compensation amount.  The tragedy on December 23, 1995 had claimed 446 lives and left 200 others injured. PTI