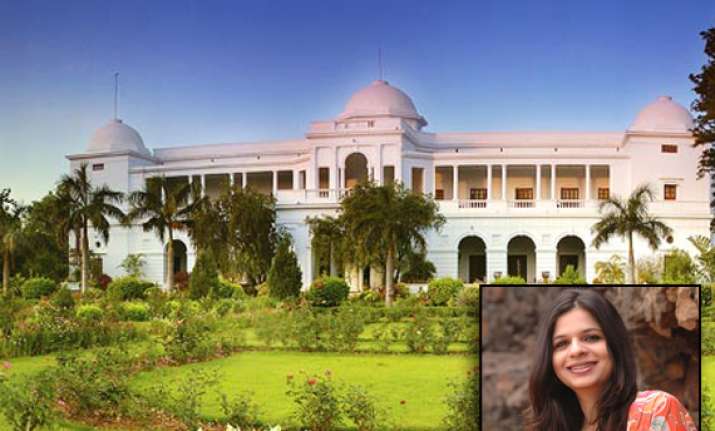 Bhopal, Oct 25: Late Nawab Mansoor Ali Khan Pataudi's youngest daughter Saba Ali Khan has taken over as custodian of a royal trust which looks after the Pataudi properties spread across India and Saudi Arabia.

Speaking to reporters last evening after formally assuming the charge as the Naib Mutawalli (custodian) of the Aukaf-e-Shahi Trust, Saba said it was her father's dream that she should take over this post.

Saba said her father's death left her with a sense of immense responsibility much before she expected.

Replying to a query Saba said she would try her best to come true to late Pataudi's expectations and would like to work on the issues related to education of the girl child and service to the poor in her capacity as custodian of the trust.

The huge properties that comes under the royal trust include grand mosques, religious structures, the famous dargah of Sufi saint Baba Peer Fatehullah at Raisen, charitable institutions, graveyards and the Rubaats (shelters) for Haj pilgrims in Saudi Arabia.

On the occasion, Saba presented a cheque for Rs five lakh to Madhya Pradesh Wakf Board chairman Ghuran-e-Azam for the charitable 75-bed hospital run by it.

Saif Ali Khan will soon be sworn in as the Nawab of Pataudi.

Saif's sister Saba Ali Khan said this to reporters here last evening.

"Heads of 52 villages want to organise a symbolic coronation ceremony, in which, a headgear (turban) would be placed on Saif's head as a mark of respect," Saba said.

The ceremony would be held at the Pataudi House as per the customs, once the forty days of mourning get over, she added.

Pataudi village is about 25 kms from Gurgaon in Haryana, where the former captain's palace is located.