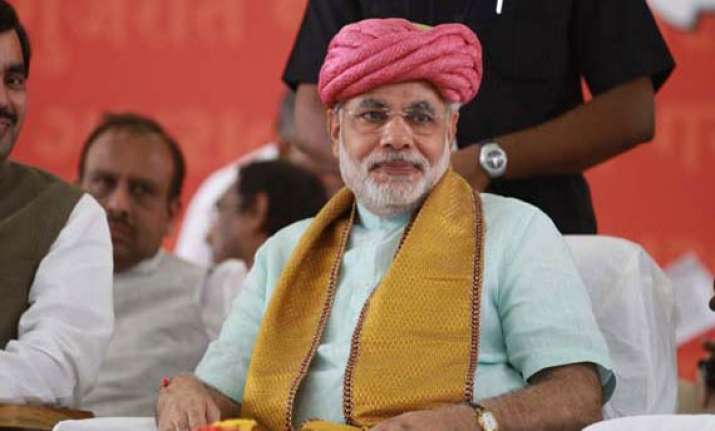 Jamnagar, Dec 21 : Gujarat Chief Minister Narendra Modi on Tuesday  said that his Sadbhavna mission is a 'satvic' (pious) way to answer "power-hungry and anti-Gujarat troops who have spared no opportunity to defame Gujarat during last 10 years".

"Power-hungry and anti-Gujarat troops have spared no opportunity to defame Gujarat during the last 10 years. 
Sadbhavna Mission is a satvic way of answering these people.  The element of serenity in the Sadbhanva Mission is the reason behind the huge support it is receiving from the people," he said after his day long Sadbhavna fast in the city.

"It is out of the capacity of any political pundit to analyse the unprecedented support received by the Sadbhavna Mission. Those who try to weigh this support with political point of view are making a mistake," he said.

"Gujarat and development have become synonymous to each other. This is because of the atmosphere of peace, unity and harmony prevailing in the state.
Riots and curfews have become things of the past and the Modi-model has become the yardstick of development," Modi said.

He exuded confidence that the power of Sadbhana would contribute greatly in the growth of the nation.Modi also announced a development package of Rs 3,500 crore for Jamnagar city and the district.

As many as 11,111 people from the Jamnagar city and Dhrol-Jodiya and Kalawad taluka voluntarily sat on the fast with Modi to convey their support.