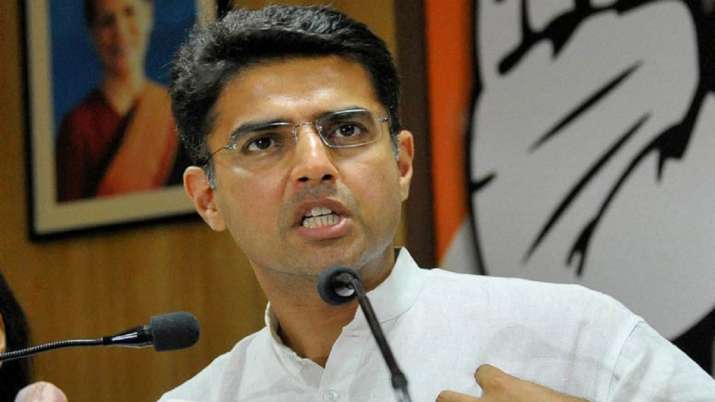 Sachin Pilot will remain in Congress, said the party on Monday after the rebel leader met with Rahul Gandhi, Priyanka Gandhi Vadra in New Delhi. In a bid to resolve the government crisis in Rajasthan after a rift between Chief Minister Ashok Gehlot and former Deputy CM Pilot, the latter held a meeting with the party's leadership in Delhi with the buzz going around that they have likely hit a breakthrough. Following Pilot's meeting with Rahul Gandhi, Congress has also said that a 3-member panel will listen to Sachin Pilot's grievances. 
Meanwhile, Congress leader KC Venugopal, General Secretary of the All India Congress Committee in a statement on Monday said, "Sachin Pilot met Rahul Gandhi and expressed his grievances in detail. They had a frank, open and conclusive discussion. Pilot has committed to working in the interest of the Congress party and the Congress government in Rajasthan."
Following this meeting, Congress President Sonia Gandhi has decided that the AICC will constitute a 3-member committee to address the issues raised by Pilot and the aggrieved MLA and arrive at an appropriate resolution thereof.
Sources say, Sachin Pilot will be given a face-saving, but not at the cost of loyal Congress leaders who stood with the party in the times of crisis. Sachin ran out of the option, hence came back to the Congress.
ALSO READ | Sonia Gandhi heard our concerns, formation of 3-member committee welcome step: Sachin Pilot
ALSO READ | Unfair to expect Sonia Gandhi to carry burden, says Tharoor, calls for elections to party president