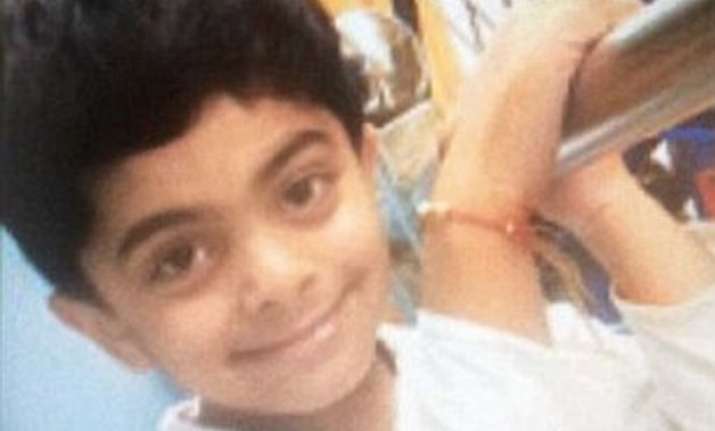 New Delhi: Delhi's Deputy Chief Minister Manish Sisodia today lashed out at Ryan International School management and the probe conducted by the city police in the Divyansh Kokrora death case.
Speaking to media, Sisodia said he didn't rule out the possibility of a sexual assault angle behind the death as alleged by the parents of the kid, accusing police of overlooking facts.
"I feel the observation of parents that cotton was found at the anal points of the child is being ignored. Why is the police ignoring the child's father's allegations of possible sodomy. This points towards a bigger and unfortunate event. Let's see, I will go through the report again and necessary action would be taken," Sisodia said.
 
"And how irresponsible could the school be, by calling the deceased child as mentally unstable?" Sisodia added.
Sisodia also said that the probe report raises serious concerns as to how a private school could be lethargic towards its students.
"The way this boy reached a place where no normal child can reach and the way the management refused to rescue him and a class 11 student had to rescue him," he said.
Sisodia further said that if private school managements and their staff are playing with the security of students, then it obviously raises fears in everyone's mind.
Meanwhile, the parents of six-year-old Divyansh wrote to HRD minister Smriti Irani demanding a CBI probe into the death of their child.
"I saw the dead body, there were some red marks and private parts had cotton on them. This is why we want a serious investigation in the matter. The police has not even tried to get in touch with me nor even asked us any questions," the child's father told India TV, adding that "no action has been taken in the case, as it was being suppressed".
Speaking to India TV, Divyansh's father posed some serious questions on the role of the school in handling the case. "How did the child reach the tank which is almost inaccessible? Even if he did, he could not have opened the lid of the tank on his own as it weighs around 20 kg," he said. 
The Deputy Chief Minister too supported the demand of a CBI probe saying "observation made by Divyansh's parents of possible sodomy in the case was completely ignored".
The Delhi government in its magisterial inquiry into the case found that 'deliberate' inaction of Ryan International School authorities amounting to gross criminal negligence' led to the death of six-year-old Divyansh on January 31.
So far, the principal and four other staff members of the school located in South Delhi's Vasant Kunj area are out on bail after being arrested briefly on Thursday.
Divyansh, a class I student of Ryan International School in Vasant Kunj area, was found dead in a water tank under the school's amphitheatre on January 30, 2016.