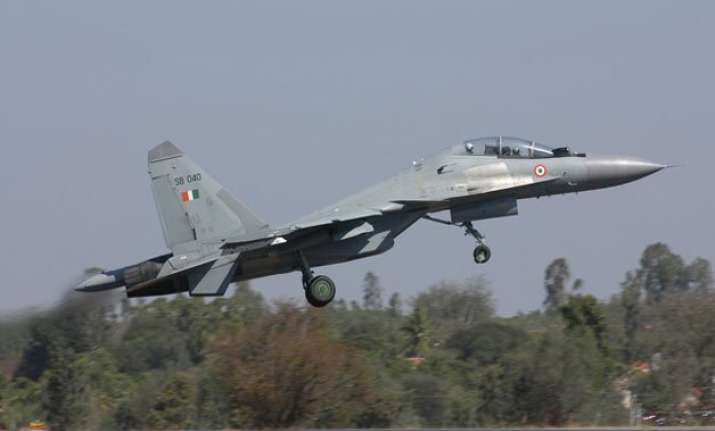 New Delhi:  The two erstwhile bitter Cold War rivals – USA and Russia – are showing interest in India's defence market. Just before US President Barack Obama touches down in New Delhi on January 24, Russian defence minister Sergei Shoigu will also be in the capital to discuss military cooperation with India.
 Both the USA and Russia are now supporting Modi's 'Make in India' policy as India, which is at present imports around 65 per cent of its defence requirements, looks to lower  its reliance on defense imports. Both the countries are promising an effortless and fruitful transition from the existing buyer-seller relationship to co-development and co-production of top-notch weapon systems.
A new ten year defence deal will be inked between India and USA during Obama's visit which will be known as Defence Trade and Technology Initiative (DTTI). Both the issues have been pending for a long time after the concern raised by India over technical cost and delivery of these projects.
 Russian defence minister Shoigu will be in the capital to co-chair the 13th round of Indo-Russian intergovernmental commission on military technical cooperation on January 21 with his Indian counterpart Manohar Parrikar.
It is estimated that, India and Russia will contribute $5.5 billion each towards the cost of designing, infrastructure build-up, prototype development and flight testing.
The 127 single-seat fighters for India, to be built at the Ozar facility of Hindustan Aeronautics in Nashik, will cost extra. India will spend a total of $25 billion on the FGFA project.
The strategic embrace with the US is relatively new. Even though the two are holding a incredible round of combat exercises, India will look to move a step ahead and look towards USA for the cooperation in research and development in the defence sector as well.
Initially under DTTI production India and USA  will begin with "simple technologies" a hand-launched mini UAV (unmanned aerial vehicle) and aircraft surveillance-cum-intelligence gathering modules. This will be just the beginning of the long list under the DTTI agreement.