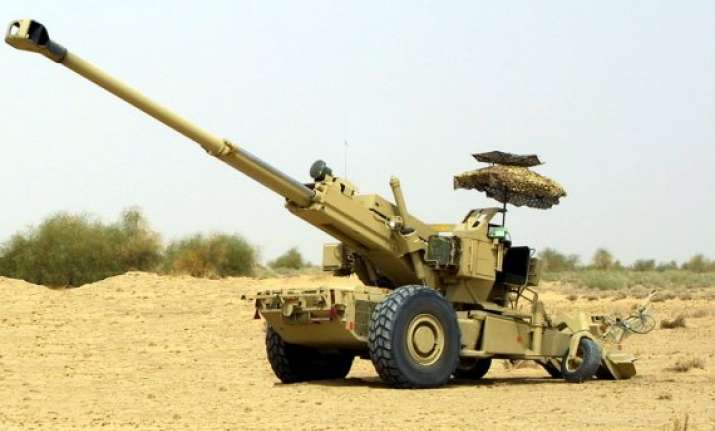 New Delhi: Spiraling land costs and safety concerns are seeing the 1.3-million strong Indian Army, the fourth largest in the world, fast running out of firing ranges. It is now eyeing simulators for training its soldiers.
This major problem, which may even effect the preparedness of the force, came up at the recently concluded Army Commanders' Conference and has made top commanders look for other options.
Top Indian Army sources confided that a lot of difficulties is being faced as many states are not ready to renew the leases for the firing range land.
"The lease for many of the firing ranges is to expire in a few years, and we are facing trouble in renewal," a top army officer told IANS.
"Land prices are spiralling and many states are considering other uses for the land on which the firing ranges are located. Then there is the question of environmental clearance and local protests," the officer said.
The ranges were initially set up in extremely isolated areas. However, the growing pressure of urbanisation has seen human habitation creeping dangerously close to some ranges; hence the security concerns.
The number of firing ranges available to the army has consistently shrunk over the last two-and-a-half decades from 104 to 51 in 2014, official sources said.
"The shortage of firing ranges has been a problem for a while. With the number of such ranges going down every year, we are now thinking of using simulators for training the soldiers," the officer said.
Simulations can be used not just for firing practice but also for conducting war games to test and refine theories without going on the ground.
Such simulators are also used by the Indian Air Force and the Indian Navy for initial flight training.
"It was discussed in the Army Commanders Conference, and it was realised that simulators can be a great help, though they cannot entirely replace field training," the officer added.
Of the 51 firing ranges the Indian Army now has, only 12 are acquired, which means they are directly in its control.
The other 39 firing ranges are notified, which means the land is controlled by the respective state governments.
The officer added that nearly 15 of the ranges are due for re-notification in a year or two. Several others are due for re-notification in the next few years.
The official said the army was keeping its fingers crossed in Jammu and Kashmir, where the army has 12 firing ranges. At least 10 of these need a re-notification in a year or so.
They include Toshe Maidan near Srinagar, Kaleth Nagar and Nandini in Jammu, Khumbathang in Kargil, and one in Nyoma in Ladakh where there is an environment clearance issue.
The Indian Army has nearly 1.3 million soldiers, with over 900,000 combatants as reserve.