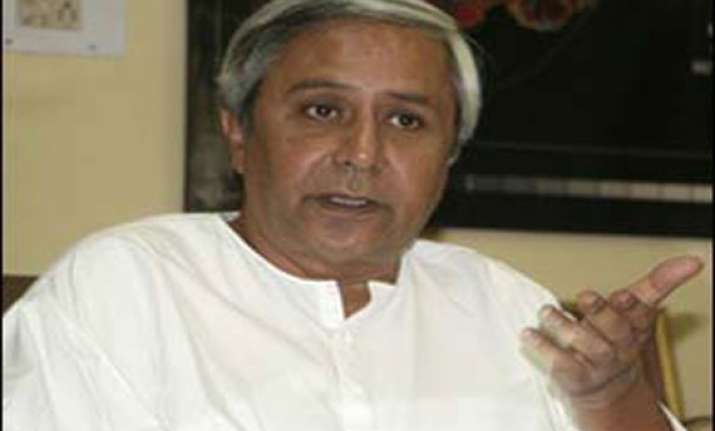 Bhubaneswar, Feb 19 : The Odisha government today presented a revenue surplus general budget of Rs 60,303.09 crore for 2013-14 amid opposition uproar in the Assembly.
For the first time, the state also brought out a separate agricultural budget for the development of agriculture and allied sectors as well as welfare of the farming community.
"The total budget outlay has increased from Rs 52,030.70 crore in 2012-13 to Rs 60,303.09 crore for 2013-14. The overall increase in budget size is about 16 per cent," Finance Minister Prasanna Acharya said while presenting the budget.
Both Congress and BJP members were in well of the house protesting inauguration of a project in Patnagarh area by Bolangir's BJD MP allegedly by ignoring the local MLA who was busy in attending budget session of the assembly.
BJP legislature Party leader K V Singhdeo sat on Dharna in front of Speaker's podium when Acharya made his budget speech.
Acharya said Odisha is the second state in the country after Karnataka to present a separate budget for agriculture and allied sectors.
The allocation for agriculture and allied sectors in this budget has been substantially enhanced from Rs 5,627.87 crore in 2012-13 to Rs 7,161.84 crore in 2013-14, he said.
On the general budget, Acharya said the outlay for the state's annual plan 2013-14 has been fixed at Rs 21,467 crore which included an outlay of Rs 19,367 crore for the government sector and Rs 2,100 crore for the public sector undertakings.
The size of the non-plan expenditure is contained with a growth rate of only 10.5 per cent to create more fiscal space for plan investment, he said, adding there is 27.4 per cent increase in the state plan provision in the government sector from Rs 15,200 crore in 2012-13 to Rs 19,367 crore in 2013-14.
"The plan and non-plan ratio has gone up from about 27 per cent in 2006-07 to about 59 per cent in 2013-14. This is the highest ever ratio achieved by Odisha," Acharya said.
Besides, he said, "Total capital outlay has been increased to Rs 7,840.13 crore. While Rs 3,499 crore has been provided as grants for creation of capital assets."
Asked about means to meet the budget expenditure for 2013-14, Acharya said outside the house that it will be financed through estimated revenue receipt of Rs 51,298.98 crore, recovery of loans and advances of Rs 24,029 crore and borrowing and other receipts of Rs 8,763.82 crore.
He said the revenue surplus of Rs 1,904.61 crore has been projected in the budget estimates for the 2013-14 which is is 0.65 per cent of GSDP.
Similarly, Acharya said the fiscal deficit is projected at Rs 5,945.13 crore which is 2.03 per cent of GSDP and the year end debt stock for the financial year 2013-14 is estimated at Rs 4,5561.12 crore which is 15.58 of GSDP.
Claiming that the budget was well within limit, Acharya said the interest payment to revenue receipt ratio is estimated at 9.76 of GSDP for 2013-14.