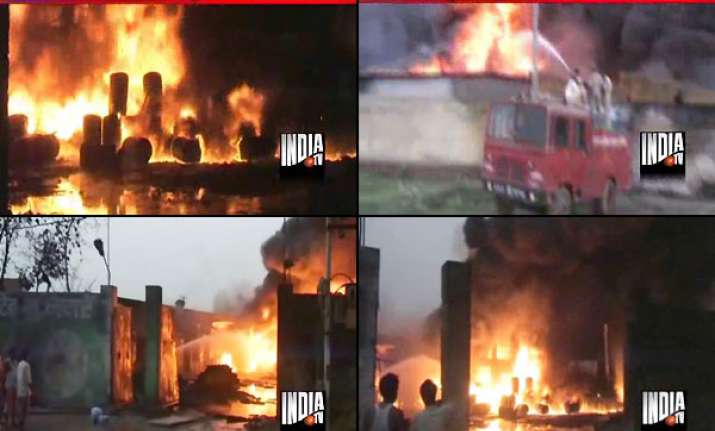 Muzaffarnagar (UP), Jun 22 : Chemical goods and equipment worth  nearly Rs 50 crores were gutted after a major fire broke out in a pesticide  factory here on Wednesday night. No casualty has been reported.

The blaze engulfed the Swastik Pesticide factory in Nai Mandi area, following which 10 fire tenders were pressed into service.

'It was a massive fire that took over five hours to be brought under control,' Fire Officer Ajay Kumar told reporters.

'We had to call the fire tenders from three nearby districts- Saharanpur, Bijnore and Meerut. The workers trapped inside the factory were safely rescued with the assistance of police. However, two of our team members received minor injuries,' he added.

According to officials, the fire was caused by an electric short-circuit.

Indian Industries chairman Vipul Bhatnagar said, the pesticide factory was set up nearly 20 years ago in the area which was earlier uninhabited, but over the years, there has been a large growth of residences around the factory premises.

Most of the imported chemicals stored in the factory were costly and the noxious fumes caused by burning of these hazardous chemicals has forced residents to wear masks.