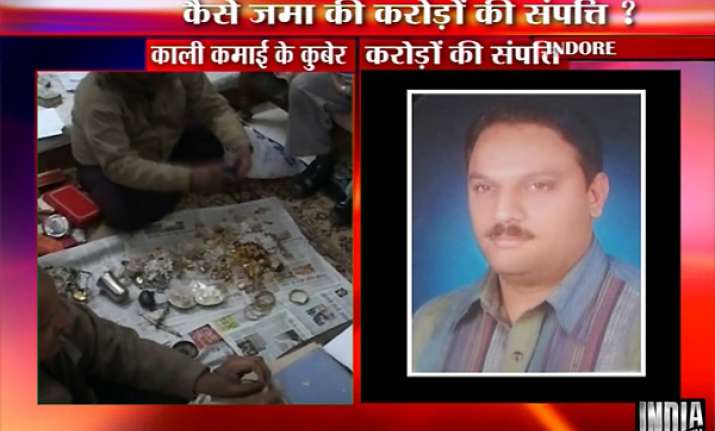 Ujjain, MP, Jan 12: The Madhya Pradesh Lokayukta police has hit paydirt again. This time, a lowly clerk in the Ujjain Municipal Corporation earning a monthly salary of Rs 14,000 was found to possess Rs 14 crore worth properties.

Two houses, two shops, two JCB machines, one dumper, one Tata Safari, several lakhs worth ornaments and Rs 15,000 cash have been seized.

The clerk Kailash Sagte has been working in the municipal corporation for the last 27 years.  Searches began early this morning and are continuing, O. P. Sagoria, DCP Lokayukta Police said.

The clerk however said he was innocent and he did not have much property. He blamed the Lokayukta police for showing his relatives' properties as his individual property.

Meanwhile, in Indore, Lokayukta police raided the house of a co-operative inspector and found lakhs of rupees worth ornaments, Rs 1.25 lakh cash, documents relating to two houses and several plots and investments running into Rs 15 lakhs in fixed deposits, insurance and bank accounts.

His entire assets have been estimated at Rs 2 crore, police said.